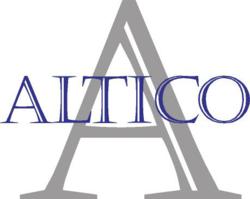 We want to thank all of our Dynamics GP clients whose contributions went to a truly heartfelt cause.
Marlborough, MA (PRWEB) December 28, 2011
Altico Advisors (http://www.AlticoAdvisors.com) – Microsoft Dynamics GP, CRM and integration specialists headquartered in Massachusetts - announced today that the proceeds from the Year End Class conducted every December for Microsoft Dynamics GP clients have been donated this year to the Alzheimer's Association in Washington, D.C.
Alzheimer's is the sixth-leading cause of death in the country and the only cause of death among the top 10 in the United States that cannot be prevented, cured or even slowed. Based on mortality data from 2000-2008, death rates have declined for most major diseases while deaths from Alzheimer's disease have risen 66 percent during the same period.
Today, 5.4 million Americans are living with Alzheimer's disease – 5.2 million aged 65 and over; 200,000 with younger-onset Alzheimer's. By 2050, as many as 16 million Americans will have the disease. Every 69 seconds, someone in the United States develops Alzheimer's.
"We chose to host a fundraiser to benefit the Alzheimer's Association for several reasons. The number of people diagnosed with Alzheimer's has increased exponentially over the past decade," explains Mike Kean, Altico Advisors' President. "And yet, sadly, funding for Alzheimer's research lags behind the funding for many other major diseases. The sobering statistics about the impact of this disease on people living with Alzheimer's and their caregivers led us to make this our choice, this year."
Altico Advisors has a long tradition of donating the proceeds from their December event to a worthy cause. In previous years, the company has hosted fundraisers for the Dana Farber Jimmy Fund, MLS, Autism, Hospice & Palliative Care of Cape Cod, and Children's Hospital.
According to Marcia Nita Doron, Altico Advisors Marketing Director, "We were very pleased by the turnout at our year end event, where we reviewed the detailed procedures for closing the year on Microsoft Dynamics GP." Doron continues, "We want to thank all of our Dynamics GP clients who attended. Their contributions went to a truly heartfelt cause."
Please visit http://www.alz.org for more information and an opportunity to donate.
About Altico Advisors
Headquartered in Massachusetts, Altico Advisors implements and supports business, financial, and customer management software solutions for mid-market enterprises, primarily throughout New England. Altico is a Microsoft Gold Certified Partner specializing in
Microsoft Dynamics GP (formerly Great Plains), Microsoft Dynamics CRM, Business Intelligence (BI), and SharePoint systems for manufacturing, distribution, software development and service companies. In addition, Altico provides a wide variety of consulting and advisory services, such as outsourced financial services, business and IT strategy alignment, software selection, integration services, and business analytics. http://www.AlticoAdvisors.com
###