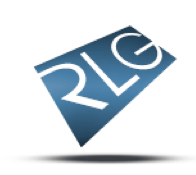 New York, NY (PRWEB) December 26, 2011
Some recipients of surgical mesh—especially surgical mesh that has been implanted through the vagina—have had the mesh shrink or wear through their vaginal mucosa. The bodies of other patients have simply rejected surgical mesh (sometimes called "bladder sling") implants. As a result, many recipients of surgical mesh and bladder slings are experiencing harmful side effects.
The FDA first released a public health notification cautioning doctors about the risks associated with surgical mesh in 2008. Issued in response to surgical mesh manufacturers' receipt of "over 1,000" adverse-event reports associated with attempts to remedy Pelvic Organ Prolapse (POP) and Stress Urinary Incontinence (SUI) by placing surgical mesh transvaginally (that is, through a woman's vagina as opposed to through her abdomen), the notification stated that such complications were serious, but "rare." Between the 2008 release of that Health Safety Communication and 2010, serious complaints about complications related to the use of surgical mesh to treat POP increased five-fold, according to the FDA. Moreover, the agency's systematic review of the relevant scientific literature published from 1996 to 2011 "showed that transvaginal POP repair with mesh does not improve symptomatic results or quality of life over traditional non-mesh repair." Accordingly, the FDA issued a safety communication on July 13, 2011, announcing that "serious complications associated with surgical mesh for transvaginal
repair of POP are not rare."
Whether or not the products they were implanted with have been recalled, women suffering from surgical mesh/vaginal sling side effects are filing lawsuits against several mesh manufacturers.
The Rottenstein Law Group's new Vaginal Mesh Lawsuit Information Center, http://www.vaginalmeshlawsuit.com has features that allow for easy sharing, including links for automatic posting on Facebook and Twitter, specifically to enable visitors to spread the word about vaginal mesh and the dangers of the device. The Rottenstein Law Group, a personal injury firm, encourages visitors to link to its sites from their own blogs and Web sites to spread information about defective medical products and dangerous drugs.
About THE ROTTENSTEIN LAW GROUP
The Rottenstein Law Group is a New York-based law firm that represents clients in mass tort actions. The firm was founded by Rochelle Rottenstein, who has more than two decades of experience as a lawyer, to represent clients hurt by defective medical devices. http://www.rotlaw.com
Contact:
The Rottenstein Law Group, LLP
Rochelle Rottenstein, Esq.
1259 Veeder Drive
Hewlett NY 11557
(212) 933-9500 (office phone)
(212) 933-9980 (facsimile)
rochelle(at)rotlaw(dot)com
http://www.rotlaw.com
###