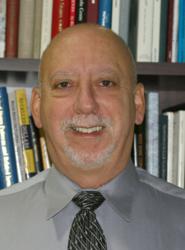 Mega rarities, such as 1804 dollars and 1894-S dimes, will stay on fire in 2012, and we'll see more world record prices for 'one-of-a-kind,' famous rare coins.
Willowbrook, Illinois (PRWEB) December 27, 2011
The President of the Professional Numismatists Guild (http://www.PNGdealers.com), Jeffrey Bernberg, predicts the 2012 market for "mega-rarity" coins will continue to be strong and the popularity of modern issues and mid-to-upper range paper money will continue to get collector support during the new year.
Based on his personal prognosis and comments he's heard from dealers and collectors across the country, Bernberg has issued an informal PNG President's State of the Market Outlook with forecasts for five areas of the market in 2012: modern issues, mega rarities; low-to-moderately priced numismatic collectibles, gold coins and paper money.
"Modern issues will continue to be extremely popular, as we've seen with the recent sell out of the United States Mint's 25th Anniversary Silver Eagle sets in less than one day. The huge number of collectors who support this market will continue to do so," said Bernberg.
"Mega rarities, such as 1804 dollars and 1894-S dimes, will stay on fire in 2012, and we'll see more world record prices for 'one-of-a-kind,' famous rare coins. The current prices for these Mona Lisa's of numismatics will seem cheap in years to come," he predicted.
"Typical, common numismatic material will be the laggards of the hobby in the coming year. Even with the potential of the economy improving, too many collectors are more worried about their jobs and paying their bills than adding to their collections. In some areas -- such as circulated Morgan and Peace dollars, circulated copper and silver coins from the mid-late 19th century, pre-1955 commemorative half dollars and commemorative gold issues with the exception of the Panama-Pacific $50 coins -- there will no doubt be more selling of collections than adding to them."
Bernberg believes other gold coins, both common "generic" as well as specific dates and mintmarks, will do extremely well in 2012.
"Premiums -- the percent over the melt value -- will increase on generics as availability dries up and we continue to see the kinds of large purchase orders that have become prevalent in the past year or so. Premiums will work their way back to the traditional levels we've seen over the years. Rare dates will shine. Few collectors and dealers realize just how much rarer some gold coin dates are compared to common, generic gold of the same type, yet still sell for just a few dollar more than their common counterparts."
After a decade of steady increases, the paper money market experienced price corrections in late 2008 as the U.S. was feeling the effects of a sluggish economy. Bernberg says PNG Board member and long-time paper money dealer James Simek points out that the U.S. collector currency market has stabilized and has begun to show increasing price levels.
"While so-called "lower-end" paper money items continue to experience weakness since buyers of that material remain on the sidelines, mid-to-upper range notes are doing quite well. Large size type notes and National bank notes continue to have robust support at auctions, and decent price levels are achieved on a regular basis. Jim Simek believes the 2012 outlook for U.S. collector currency is actually quite bright since those who have been around the market for any period of time realize that 'valleys' on a chart eventually give way to peaks."
Bernberg, who became PNG President this past August for the 2011 - 2013 term, is Vice President of Rare Coin Company of America (RARCOA) in Willowbrook, Illinois where he's worked since 1974.
The Professional Numismatists Guild was founded in 1955. Membership requirements are strict, and PNG members must adhere to a strict Code of Ethics that prohibits use of high pressure sales tactics and misrepresentation of the value of items being sold. PNG members must demonstrate knowledge, responsibility and integrity in their business dealings. They also must agree to binding arbitration to settle unresolved disagreements over numismatic property. A complete list of PNG member-dealers can be found online at http://www.PNGdealers.com.
For a copy of the informative pamphlet, "What You Should Know Before You Buy Rare Coins," or a printed directory of PNG member-dealers, send $1 to cover postage costs to: Professional Numismatists Guild, 28441 Rancho California Rd., Suite 106, Temecula, CA 92590. Phone: (951) 587-8300. Email at info(at)PNGdealers(dot)com, or visit the web site at http://www.PNGdealers.com.
# # #