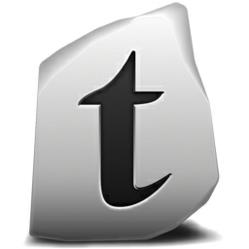 With Traducto it is faster and easier to translate content and localize applications. Traducto allows you to reach broader audiences by adapting content and apps to specific markets and languages.
New York, NY (PRWEB) December 27, 2011
Visual Frames announced today the beta release of Traducto, a powerful and easy to use content translation and localization application. The app can be used to translate documents as well as localize iOS and Mac applications. The app includes eight of the top ten languages used world wide, plus eight additional languages. With one tool it is now faster and easier to translate content and localize applications. Translation will increase content sharing and sales generation for marketers and app developers.
Localization is often a painful last step for developers in the application development process. Unlike most localization apps,Traducto offers a more richly featured application for developers. In addition to letting users manage their translation manually, Traducto also offers human translation services. With multiple language translation, incremental localization and intuitive application design, Traducto is the key to increasing the distribution of an app through localization.
Traducto features:
Translation in 16 different languages including:
Arabic, Simplified Chinese, Traditional Chinese, Dutch, English, French, Canadian French, German, Italian, Japanese, Korean, Portuguese, Brazilian Portuguese, Russian, Catalan, Spanish, Swedish
Ability to localize contents
Support for documents, Xcode projects and App store content
Easy to navigate interface
Simple translation ordering and checkout
Once the beta release is completed, Traducto will provide complete application localization services for developers to reach broader audiences by adapting their apps to specific markets and languages. Traducto uses English as the source language. The easy to use app offers 16 language translations from English and can be used to localize the entire application including software, help files, documentation, packaging and marketing materials. 
Traducto is available now free to developers during the beta period. To sign up for the Traducto beta release, please visit http://traductoapp.com
# # #