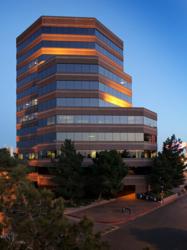 BNP OVESCO Offers Forward Commitments, "credit wrap" when providing senior secured loans from between US$10 Million (€7.7 Million) and US$100 Million (€77 Million).
Las Vegas, NV (PRWEB) December 28, 2011
BNP OVESCO today announced that it is forming an International Leveraged Finance Group, which will offer cash-flow financing solutions to the commercial mortgage and asset based financing market place.
Forming this group is an extremely important step for BNP OVESCO as it allows them to serve the growing need to construct enterprises to serve the expanding requirements of the world economic and industrial community, and the expansion of the world market for acquisition finance, as well as private equity investors who are expanding into major markets taking advantage of the economic crisis.
The new group is part of BNP OVESCO. It will provide senior secured loans and underwritings with commitments between $10 million (€7.7 Million euro) and $100 million (€77 million euro) take and hold portfolios in mezzanine loans from $5 million (€3.8 million euro) to $15 million (€11.5 million euro), equity co-investments and select investments in private equity funds.
BNP OVESCO will be offering Forward Commitments under the term "credit wrap" an instrument that is a contingent financial guarantee with respect to an agreed portion of principal of a specified loan made to a borrower; it may cover a default by the borrower with respect to the repayment of principal only, the payment of interest only, or both, up to an amount equal to the agreed value of the instrument to protect the takeout lender's position or the construction lender.
BNP OVESCO is a worldwide commercial finance company providing a broad range of financing solutions to middle-market and small business clients. BNP OVESCO offers financing for commercial real estate , financing for healthcare companies, financing for alternative energy producing companies, collateral- and cash flow-based financing, and offers equipment financing and leasing. The company also offers this capability to clients in United States, Canada, Latin America, Europe, West Africa and Australia. BNP OVESCO can be found on the World Wide Web at http://bnp-ovesco.com
###