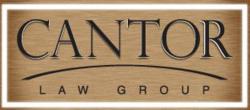 Phoenix, AZ (PRWEB) December 26, 2011
When married couples cannot resolve their differences or grow apart over the years, they may decide that the best solution is a divorce. Some choose to end their marriage quickly and with minimal impact on each other and their children. For other couples who cannot agree on the issues or reach a settlement, the courts may step in and make the decisions for them before the divorce can finalize. A divorce can affect many areas of life and other relationships, but the most important are the children of the divorcing parents. The Law Offices of David Michael Cantor realizes the changes that a divorce can bring to a family and provide compassionate yet aggressive representation on behalf of clients to protect their best interests throughout the divorce process.
The firm teamed up with the outstanding website design and marketing company Scorpion Design, Inc. The company utilizes online marketing and designs websites for attorneys and law firms nationwide. This most recent website is devoted to divorce: http://www.phoenixdivorcelawyeraz.com.
A visitor to the site will find it user-friendly, modern and informative about divorce issues, child custody, high net worth and more. A viewer can watch an attorney discuss the firm and important cases and their outcomes. It allows a visitor to reach an attorney online or by phone and get help with a divorce or family law matter.
The firm has represented high profile jury trials covered live on national television and radio including NBC, CBS, ABC, Fox Channel, KTAR and KFYI. They received the highest AV rating in Martindale-Hubbell, are listed as Top 100 Trial Lawyers by the American Trial Lawyers Association and have received other recognition. A high level of personal service, honesty, integrity and professionalism, as well as access to attorneys 24/7, has earned them an excellent reputation with their clients and in the community.
Take this opportunity to visit the firm online or by phone and receive a confidential consultation. Contact a Phoenix divorce lawyer with the firm today.
# # #