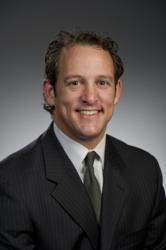 Education is the key to success for patients in pain. The material I publish is basic and designed to help people understand their options.
Phoenix, AZ (PRWEB) December 28, 2011
Not all educators who write articles are known for submitting quality material. Subsequently, their articles are not read very much. The CEO of Preferred Pain Center in Arizona, David Greene, MD has seen his four hundred articles over the past 15 months viewed 22,000 times on one of the country's leading article directories – EzineArticles.com . As a result, he is being recognized for his contributions with their highest level of authorship status.
Diamond level status is awarded to less than 1% of the membership and represents authors that write the best quality content material in their fields that is unique and highly relevant. It recognizes the "Best of the Best" expert authors who produce the ultimate in quality. Since there are over 400,000 authors contributing, that means there are less than 4,000 authors at the top level. Dr. Greene is ranked #2 out of over 2500 pain management authors.
Additionally, the Diamond level is indicative of authors who submit work regularly and does not generate reader complaints. Only 17% of those applying for Diamond status are granted the level. Diamond level status can only be earned and not purchased.
"Pain is so prevalent now in our society. It affects over 100 million Americans, and there are now both traditional and alternative pain management treatments available. As a former practicing physician, I have a wealth of knowledge at my disposal to share with my articles. Individuals can learn from the material and it will help them learn the basics of their conditions and formulate better questions to ask pain doctors about their condition," stated Greene. "At the end of the day, knowledge is power. The new paradigm for pain management treatment is to allow patients to participate more actively in their own care. Education is the cornerstone of that new approach."
The 400 articles written by Dr. Greene offer insightful education into numerous topic areas such as pain management Phoenix, personal injury attorney Phoenix, and even dentist Scottsdale. His article entitled "What Are The Indications For Spinal Discectomy Surgery With A Lumbar Herniated Disc (Slipped Disc)?" has received close to 800 views and "How Does An Epidural Steroid Injection Relieve Sciatica Pain From A Lumbar Herniated Disc?" close to 650 views.
EzineArticles.com serves millions of unique visitors monthly and is arguably America's leading online article directory.
In addition to his prolific authorship, Dr. Greene's YouTube channel for Preferred Pain's Arizona pain clinic has generated over 27,000 views in 15 months. Videos in the channel relate to care with Arizona pain doctors, Phoenix chiropractors, and chiropractors in Scottsdale. The most highly viewed video in the channel provides an overview of facet injections for pain relief, and has generated close to 1800 views. There are over 100 videos in the Channel.
###