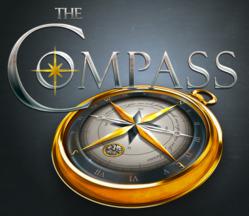 People can now get the Compass movie, all the bonus training and the soundtrack download as a free gift.
Rancho Santa Margarita, CA (PRWEB) December 28, 2011
Achieving success in body, mind and business through self-actualization are key themes for both The Matrix Mind personal development program and "The Compass" movie. To bring these two powerful programs together, The Matrix Mind website, http://www.thematrixmind.com/, now offers more free content from "The Compass."
The new video training contains The Teen Compass, The Balanced Compass, additional expert footage from the film, behind the scenes tours, outtakes and a special message from the creator of "The Compass," John Spencer Ellis.
"Both the Matrix Mind and 'The Compass' blend ancient philosophy with modern study on nutrition, wealth and personal achievement in a holistic program for realizing dreams and achieving goals, which is why we wanted to offer this bonus content on the Matrix Mind site," said Ellis, founder of the Matrix Mind and John Spencer Ellis Enterprises, a fitness and personal development solutions company. "You can learn more, earn more, experience more and enjoy more by taking control of the six or so inches between your ears."
"The Compass" earned its producers, 336 Productions, a Communicator Award from the International Academy of the Visual Arts, an organization of media professionals dedicated to embracing progress and the evolving nature of both traditional and interactive media. The theme of the movie is "from where you are to where you want to be," and the theme of The Matrix Mind personal development program is "Master anything. Faster."
"We only get one life, and it goes pretty fast, so it only makes sense to make the most of the time we have and to find enjoyment, engagement and excellence in this lifetime," Ellis added. "We hope this movie and program inspire more people to greatness in all their endeavors."
About John Spencer Ellis Enterprises and The Compass
John Spencer Ellis Enterprises is a solutions provider for fitness and coaching professionals around the world, providing education, turn-key business programs, coaching and resources for new and advanced fitness and coaching professionals. For more information on John Spencer Ellis Enterprises, the Matrix Mind or to watch bonus video training from "The Compass" the movie, please visit http://www.thematrixmind.com/
###