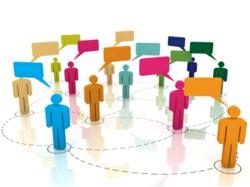 We are very pleased to unveil this new section to our website, which will help annuitants find the best companies for them when it comes to cashing out their structured settlement rights
Manchester, CT (PRWEB) December 27, 2011
Settlement Quotes LLC, a company that provides multiple quotes to annuitants who need to cash out structured settlement payment rights, has launched a new section of its website that allows visitors to research all of their options.
The section, which is part of the company's main site, provides reviews on companies in the industry that offer cash for structured settlements. Each of the companies is rated on a five-star system, and users are also able to post reviews.
"We are very pleased to unveil this new section to our website, which will help annuitants find the best companies for them when it comes to cashing out their structured settlement rights," said Andrew Cravenho, spokesperson for Settlement Quotes LLC. "It features a wide range of companies that offer these services, so users are sure to find the information they need."
Settlement Quotes' new section is helpful to individuals because it helps them to avoid receiving poor prices from companies that are known for their discount rates in the high teens. It also allows users to review companies, as well as read what others have to say about their experiences. It features some of the industry's most well known organizations, including J.G. Wentworth, Peachtree Financial, Stone Street Capital and many more.
"Choosing a company to work with in cashing out a structured settlement is very important, and you need to have the right information to make a good decision," said Cravenho. "We are the only company to offer user reviews, which means individuals can turn to us to get a complete picture on the industry. Our goal is to provide a level of protection for consumers so that they don't work with some of the less-than-credible organizations out there."
Settlement Quotes LLC is a leader in providing the most cash for individuals' structured settlements. To view the company's new section, visit http://www.structuredsettlement-quotes.com/reviews/.
###