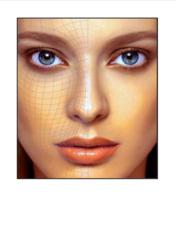 I love this product and carry it with me everywhere I go. It helps to lift my eyebrows. The lines by my eyes and around my mouth appears less. The product work instantly and I highly recommend it. Great product. Lisa
New York, NY (PRWEB) December 27, 2011
Aesthetician to the stars Julie Lindh has worked in the skincare industry for over fifteen years, using a holistic skin philosophy that focuses on result oriented products and procedures that correct and repair the damage caused by the aging process as well as environmental factors. And through Lindh is aware of the growing demand for procedures that offer an instant fix, she won't succumb to the practice of plastic surgery.
Lindh's answer is the 6H facelift, a treatment she calls "plastic surgery in a bottle", and one which yield instant benefits. Unlike a 6 hour facelift where patients have to be sedated, the non-invasive process takes just minutes and uses a natural skin solution, whose ingredients are proven to tighten and visibly lift sagging skin, while smoothing creases and wrinkles. The 6H Face Lift also contains vitamins and amino acids, which rehydrates skin, giving it a supple, smooth and more youthful appearance. Clients can expect to see a reduction in the depth of wrinkles and an overall more uniform look.
For at-home care, Lindh recommends routine skin maintenance to extend the benefits of professional treatments. On her list of at-home to-dos is the practice of exfoliating facial skin on a regular basis to eliminate dead skin cells. The enzymes contained within exfoliating scrubs digest the dead skin cells, increase micro circulation and restore natural skin balance. Lindh recommends weekly exfoliation to open pores and minimize blackheads.
Lindh also touts 5-minute a day routine facial exercises as part of a skin maintenance plan. Facial expression exercises target a specific area, such as the mouth or eyes, and through a push/pull process are used to increase blood flow and stimulate circulation, thereby allowing more oxygen to reach the skin. By strengthen the facial muscles, facial workouts can help to minimize deep expression lines, create the appearance of higher cheekbones and tone neck wrinkles, which are some of the most neglected.
About Julie Lindh
World-renowned aesthetician Julie Lindh is a renowned skin care expert. With her uniquely innovative four-phase approach towards skin care, Julie helps patients achieve and maintain clear, glowing and radiant skin, making it easy to understand why some devotees call her "the healer". Lindh's skincare philosophy is based on a belief that treatment is unique to each skin profile. The services offered in her NYC and Sweden based offices are customized, and are provided only after Lindh completes a full skin analysis of each patient. She also travels the world to cater to clientele, including A-list celebrities, socialites and high-end day spas.
###