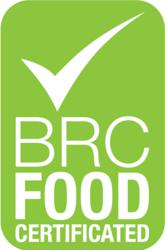 "At VBCC we work diligently to provide our customers with the highest quality artisan cheeses and cultured dairy products"
Websterville, Vermont (PRWEB) December 28, 2011
Vermont Butter & Cheese Creamery (VBCC) is proud to announce that they have been awarded certification to the BRC (British Retail Consortium) Global Standard for Food Safety. BRC publishes a set of standards that meets or exceeds all the requirements set forth by the Global Food Safety Initiative (GFSI). The BRC Global Standard is a leading product safety and quality certification program used by manufacturers in over 100 countries.
"At VBCC we work diligently to provide our customers with the highest quality artisan cheeses and cultured dairy products," says Andrew Schmitt, Quality Control Supervisor. "We continually evaluate operations to ensure a quality product that exceeds our consumers' expectations and this certification reinforces that high standard."
In their twenty-seventh year of business, Vermont Butter and Cheese Creamery is a leading American creamery crafting innovative, all-natural fresh and aged goat cheeses, crème fraiche, mascarpone, and European-style cultured butter. The creamery supports a network of 17 goat dairy farms, providing milk that meets the highest standards of purity, and is a proud contributor to the health of local agriculture.
###