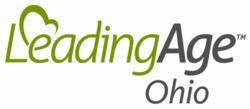 The many and varied topics available through Care2Learn enhance any provider's education offerings for its interdisciplinary team. – Mary Ann Evans, Director of Professional Development for LeadingAge Ohio
Tampa (PRWEB) December 28, 2011
Premier healthcare eLearning provider Care2Learn has partnered with LeadingAge Ohio to offer a customized online university featuring discounted courses for LeadingAge Ohio members. The new portal will provide exclusive access to the largest online healthcare CE library in the industry delivered through Care2Learn's innovative healthcare Learning Management System(LMS).
Through the new partnership Care2Learn will deliver a superior-quality, affordable and easily accessible long-term care training solution to meet the unique needs of LeadingAge Ohio members. LeadingAge Ohio University will feature hundreds of interactive Care2Learn courses and online healthcare inservices on infection control, Alzheimer's disease and related disorders, MDS 3.0, HIPAA policy and procedure, and other essential topics.
"I am excited to further expand our professional development offerings in support of our members, including discounted pricing on needed continuing education," says LeadingAge Ohio Director of Professional Development Mary Ann Evans. "The many and varied topics available through Care2Learn enhance any provider's education offerings for its interdisciplinary team, and the easy-to-access online platform is ideal for busy aging services professionals and staff working around the clock. I believe this new partnership is truly an investment in our members."
The customized online healthcare training solution from Care2Learn will enable LeadingAge Ohio facilities to more effectively ensure compliance with state and federal mandates, reduce deficiencies, improve employee retention and allow for greater staff flexibility. The Care2Learn LMS allows offers convenient 24/7 access to training and provides managers with simple course assignment, tracking and reporting tools as well as valuable staff competency assessments.
Care2Learn courses and inservices cover more than 17 post-acute care disciplines and are updated continually to help healthcare professionals acquire the skills necessary to provide optimal patient care, including how to overcome daily challenges and cope with both practical and emotional issues surrounding long-term care residents and their families.
About Care2Learn
Founded in 2000, Care2Learn provides online healthcare CE for the post-acute care industry. The Care2Learn course library includes more than 2,700 hours of CE and inservices accredited by more than 70 state and national organizations and delivered to over 320,000 healthcare professionals in all 50 states. Acquired by RedVector, the leading online CE provider for the design, engineering, and construction industries, Care2Learn continues to grow by offering customized online eLearning universities to companies wishing to offer training and education solutions to their entire staff in a cost-effective, easy-to-use, and readily accessible manner. For further information, call 1-866-703-9418 or visit ww w.Care2Learn.com.
About LeadingAge Ohio
Founded in 1937, LeadingAge Ohio is a nonprofit organization that represents approximately 400 nonprofit long-term care organizations located in more than 150 Ohio towns and cities, as well as those providing ancillary health care and housing services. Member organizations serve more than 50,000 elderly Ohioans daily and employ more than 20,000 persons statewide. For more information visit: http://www.leadingageohio.org/Home/tabid/1032/Default.aspx
###