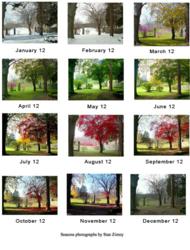 Inspiring world peace and environmental awareness.
Reykjavik, Iceland (PRWEB UK) 29 December 2011
At 12 noon on the 12th of each of the 12 months in 2012, participants are invited by Project 12 to take photographs or make art each month. Entries are uploaded each month to http://www.2012project12.com where they can be viewed and voted on by the general public.
There are 4 categories or themes participants may choose from:
12:12:12 – A record of the mystical year of 2012 in 12 moments.
Peace 12 – Art and photography inspiring World Peace.
Gaia 12 – Art and photography encouraging environmental awareness.
A Study of 12 – Highlight your favourite things with one example a month.
The prize in each of the 4 categories is photographic equipment up to the value of 1,200€ (Euros). The Grand Prize is a trip for 2 to Iceland for one week. The best entries of Project 12 will be published in a book and DVD with a series of world wide Project 12 exhibitions planned for 2013 and 2014. Already several European cities have expressed an interest in hosting a Project 12 exhibition in the future. Membership in Project 12 is a one time registration fee of 12€ (Euros)
Project 12 (2012 Project 12) headquartered in Akranes, Iceland, is an independent, registered non-profit association founded in 2011 which aims to make a historical record of the year 2012, inspire world peace and encourage environmental awareness. Project 12 founder Pauline McCarthy was born in Scotland, lived in 9 countries and is now settled in Iceland.
If you'd like more information about this topic, or to schedule an interview with Pauline McCarthy founder of Project 12, please call: + 354 824 2640 or e-mail Pauline at 2012project12(at)gmail(dot)com
###