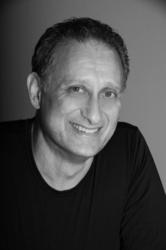 A thorough dental evaluation can help diagnose and treat some surprising symptoms, says Dr. Korwin.
Middletown and Red Bank, New Jersey (PRWEB) December 28, 2011
In the past month, when Robert K. found that living with pain on the right side of his face and head had become unbearable, he sought help from a local physician in Tanzania, where he was stationed on business. His doctor sent him to Johannesburg South Africa for an MRI. Following the radiologist review, the neurologist recommended surgery to relieve pressure from an enlarged vein in his brain located on the MRI. Since Robert was reluctant to have cranial surgery, he followed his intuition and located our office New Jersey Dentist Dr. Robert Korwin through an internet search for practitioners treating TMD discomfort.
Robert emailed our office and sent a copy of the radiologist's report for Dr. Robert Korwin to review. He set up an appointment for an evaluation. After leaving Africa and arriving in New Jersey, Robert arrived on our office and the evaluation process began. With a thorough analysis and using digital radiographs, Dr. Korwin found that the pain was centered around two teeth, one upper and one lower on the right side! The x rays showed an infection that had spread to the bone around the two teeth, and the resulting pressure was contributing to Robert's discomfort.
After discussing options for his teeth, Dr. Korwin treated both teeth with root canals, and within three days Robert had discontinued the pain medications prescribed by the neurologist. Unfortunately, one tooth was fractured internally by trauma, and required subsequent removal.
Back in Tanzania, Robert told us that he was significantly improved, and was looking forward to the next phase of his TMD and dental treatment.
Diagnosis of facial pain is difficult and may require consultation from many different sources. Although some pain can be straightforward to diagnose, sometimes, the 'root' cause may not be what is first diagnosed.
For more information, and an appointment please visit http://www.drkorwin.com or call (732) 219-8900.
About Our Practice:
Robert Korwin DMD, MICOI, MAGD is a renowned general dentist, teacher and innovator practicing in Middletown and Red Bank, NJ. With extensive academic, clinical and didactic training, he is one of only a handful of dentists worldwide who have dual Mastership awards from The Academy of General Dentistry and The International College of Oral Implantologists. Dr. Korwin promotes excellence in preventing orally linked disease and provides highly cosmetic dental repair and reconstruction utilizing orthodontics, implants, surgery, prosthetics and sedation, with laser, digital and computer assisted diagnostics. The practice works with patients to maximize their dental health, ensure their comfort and minimize financial concerns. For the last thirty years we have emphasized the importance of the link between oral bacteria and systemic disease. To diagnose this hidden problem, our family of patients has always been screened at every visit for the presence of periodontitis. More evidence is being published about the correlation between periodontal inflammation and systemic disease, and it is highly important to bring this information to the public. We have a long record of interceptive and preventive oral health care and we are pleased to help control and prevent oral disease.
###