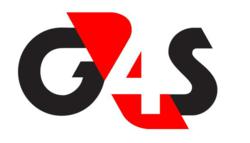 Chris Mandel brings tremendous wisdom, experience and energy to our EIM solution," said Michael J. Malone, President, G4S Compliance & Investigations. "With his knowledge and expertise, he will be an instrumental resource to G4S and our clients."
Raleigh, NC (PRWEB) December 28, 2011
G4S Compliance & Investigations (G4S) is proud to announce Chris Mandel as its newest G4S Advisory Board Member. Mr. Mandel is an innovative, industry leader with an extensive background in Enterprise Risk Management.
As an Advisory Board Member, Mr. Mandel will be instrumental in collaborating with Risk Managers and G4S to design and implement a robust infrastructure using G4S' Enterprise Investigation Management (EIM) solution. The EIM solution provides a direct approach to mitigating fraud and analyzing patterns and trends impacting multiple claims rather than the traditional individual claim approach. This solution offers the unique ability to manage the full lifecycle of the incident management process within one integrated environment, which drives improved outcomes across the entire enterprise.
Following the EIM model, Mr. Mandel will evaluate the organization's risk and make informed recommendations to proactively address potential compliance and risk management issues. Using a customized framework and implementation methodology, he will help create key metrics based on an organization's risk appetite and provide an over-arching view of the risks faced by that organization.
Mr. Mandel has been a long-term senior leader in the Risk and Insurance Management Society (RIMS), a global not-for-profit organization representing more than 3,500 industrial, service, nonprofit, charitable and government entities throughout the world where he was elected President, Chairman of the Board and Chief Risk Officer. He was also named Risk Manager of the Year in 2004.
For the past ten years, Mr. Mandel was the head of enterprise risk management for USAA Group, a $19.3 billion diversified financial services organization. At USAA, his outstanding accomplishments included the design and development of their corporate risk platform, leading the corporate insurance centers of excellence on a national basis and innovation in implementing cross-enterprise risk management, which resulted in S&P ratings of USAA as "excellent and a leader in ERM" from 2006 through 2010.
Along with his extensive corporate experience, Mr. Mandel holds the CCSA, CPCU, ARM and AIC designations and is a frequent industry speaker, teacher and writer. He writes the "Risk Innovation" column for Risk and Insurance magazine and in 2008, was elected a member of Risk Who's Who (RWW). He also wrote the "Ask a Risk Manager" column for Business Insurance from 1995 through 2008.
"Chris Mandel brings tremendous wisdom, experience and energy to our EIM solution," said Michael J. Malone, President of G4S Compliance & Investigations. "With his extensive knowledge and expertise, Mr. Mandel will be an instrumental resource to G4S and our clients as we continue to lead the way throughout the industry. He brings unique and valuable experiences from the insurance and risk management industries, from both domestic and international perspectives, which will ensure our success in meeting today's pressing investigative and risk challenges."
For more details contact:
Amy Ricciuti
Director of Marketing and Communications
G4S Compliance & Investigations
800.927.0456 ext. 2217
http://www.g4s.us/investigations
About G4S Compliance & Investigations
G4S Compliance & Investigations is a global provider of enterprise investigation management solutions. Our value added solutions include: Insurance, Commercial and Government Risk Solutions. G4S offers a unique combination of best-in-class investigation experts, compliance and technology to provide users with customized investigation solutions uniquely tailored to meet their needs. For more information visit: http://www.g4s.us/investigations.
G4S plc
G4S is the world's leading security solutions group, which specializes in outsourcing of business processes in sectors where security and safety risks are considered a strategic threat.
G4S is the largest employer quoted on the London Stock Exchange and has an additional stock exchange listing in Copenhagen.
G4S has operations in more than 125 countries and more than 635,000 employees. For more information on G4S, visit http://www.g4s.com/
###