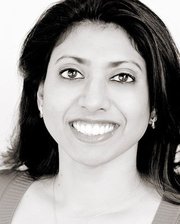 Make us your child's medical home
Gilbert, AZ (PRWEB) December 29, 2011
It was a year of transition for Southwestern Pediatrics Gilbert with the loss of a beloved East Valley doctor Dr Charles "Buddy" Martin. He left behind a wonderful legacy of being a strong advocate for all his patients and their families.
Southwestern Pediatrics Gilbert has re-opened with a new doctor, nurse practitioner and smiling front office team to serve the East Valley of Arizona. Come meet the new team at an Open House on January 2nd 2012 from 4-6 PM.
Dr. Lokey with her experienced team are committed to continue to be true advocates for children and want to make the new Southwestern Pediatrics Gilbert your child's medical home. Dr Lokey also has a special interest in helping children with issues of adolescent obesity and caring for children with genetic diseases.
She is an almost native of Arizona, having lived in the East Valley for 30 years and practiced here for 3 ½ years. Dr. Lokey is a graduate of Dobson High School in Mesa Arizona. Is also an alumnus of Arizona State University School of Engineering and University of Arizona College of Medicine. Her pediatric training was at St Joseph's Hospital in Phoenix. She continues to live in Gilbert with her husband, who is a teacher and football coach at Red Mountain High School and 1 year old daughter.
Laura French CPNP will also be working alongside Dr. Lokey and has been a pediatric nurse practitioner for over 30 years and has lived in Arizona for over 20 years. She has expertise in pediatric gastrointestinal issues. Dr. Lokey's staff includes her office manager Rebecca, a seasoned medical assistant and manager, Bryanna in the front office who were both born and raised in Arizona and Monica an experienced pediatric medical assistant who is also a long time Arizona resident.
Overall, we at Southwestern Pediatrics Gilbert are dedicated to providing well rounded and thorough care to all our patients in the East Valley. We continue to be true advocates and champions for children.
Our Address: 2730 S. Val Vista Drive, Suite 161, Gilbert Arizona 85295
Phone 480-857-6316
Visit Dr. Lokey's facebook fan page Farah Rehman Lokey MD
###