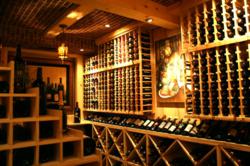 "And I'm sure everyone can agree the easier it is to find what your looking for, the better."
Olympia, WA (PRWEB) December 29, 2011
The WineRackStore.com has been an e-com based business for over 17 years. During that time the site has seen its share of updates and enhancements, but now owner Mike Kitson is ready for something entirely new and different. "We want to ensure our site caters to all types of online shoppers," said Kitson, "And I'm sure everyone can agree the easier it is to find what your looking for, the better."
The purpose for the redesign came after a series of user-friendly updates were launched to the current website. Over the past few months the WineRackStore has been working close with ConversionIQ, a conversion optimization vendor, to continuously improvement the sites features for visitors. Updates to the main page like a wine rack finder based on dimensions or bottle count, just didn't fit into the current design anymore. After realizing this, Kitson began his search for a designer that understood the needs of the WineRackStore to better serve their customers who preferred to do their shopping online.
"When it is all done, customers will be able to find what they want, and make a decision fast and easily." said ConversionIQ Co-Founder, Keith Hagen. The long-term goals of this redesign are not only to have a more attractive site, but also to make it so that future updates will fit nicely into this new mold they are creating.
WineRackStore.com has been selling quality pre-made and custom built wine racks, cellars and wine accessories since 1995. WineRackStore.com is A+ rated from the Better Business Bureau. All products are locally crafted in Olympia, WA and are shipped free anywhere in the U.S.A.