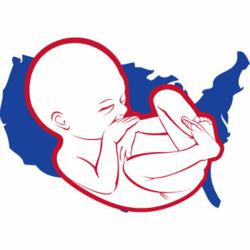 Arvada, Colo. (PRWEB) December 27, 2011
Four of the Republican candidates for the presidency including former Speaker of the House Newt Gingrich, Minnesota Congresswoman Michele Bachmann, former Pennsylvania Senator Rick Santorum, and Texas Governor Rick Perry are set to participate in the first ever National Presidential Pro-life Forum hosted by Personhood USA and several of the country's top pro-life organizations.
Co-sponsors for the event include JillStanek.com, Live Action, CathoicVote.org, Vision America Action, IAmWholeLife.com, National Hispanic Christian Leadership Coalition, Liberty Counsel, Bott Radio Network, Freedom Federation, Frederick Douglass Foundation, Champion the Vote, Oak Initiative, The Call, Georgia Right to Life, Rock for Life, and Iowa Right to Life.
The 90-minute event will be broadcast live on Steve Deace's nationally syndicated radio program. Participants will have an opportunity to question the candidates on issues of importance to pro-life voters.
The tele-town hall will reach 300,000 identified Christians by phone and the radio simulcast will be broadcast to 2.4 million listeners in the key states of Iowa and South Carolina.
"This country has seen 40 years of abortion on demand resulting in the deaths of over 50 million unborn children. It is imperative that the pro-life have full knowledge of the positions of those seeking the nation's high office," said Personhood USA President Keith Mason. "This election will be the most important of our lifetime, and this event is essential in helping us determine who will be the staunchest defender of the rights of all persons, born and unborn."
Who: Newt Gingrich, Rick Santorum, Michele Bachmann, Rick Perry
What: National Presidential Pro-life Forum, Tele-Town Hall and Radio Simulcast
When: Tuesday, Dec. 27th, 8 – 9:30pm CST
To register for the event, go to http://www.personhoodusa.com/townhall.
# # #