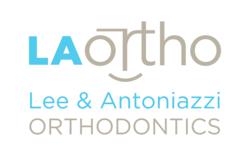 67% (of parents) admit that their child does NOT wear a mouth guard during organized sports
Stouffville, ON (PRWEB) December 28, 2011
LA Orthodontics, a leading provider of orthodontics and Invisalign in Stouffville, Ontario, has decided to expand its campaign of providing custom sports mouth guards to ALL area student-athletes free of charge. The move underscores the practice's core mission of improving lives by "creating and protecting healthy smiles." The office is taking calls to fill the free mouth guard appointment dates of January 6th and January 14th 2012 now. The practice encourages everyone to schedule their mouth guard appointment by calling (905) 642-3642 as soon as possible as the dates are filling up quickly.
"I'm a former player and youth coach, myself. So I cringe every time I hear about a child receiving any sort of sports-related trauma," offers Dr. Anthony Antoniazzi. Adds Dr. Krista Lee, "As orthodontists, we see the effects of such injuries to the mouth and jaw much too often". If fewer such cases occur in the year ahead, then we can all celebrate the achievement."
Dr. Lee and Dr. Antoniazzi began creating custom sports mouth guards for their patients with braces and Invisalign in Stouffville approximately one year ago. "Recently, I heard about a local youth hockey player getting a concussion, when something clicked and I realized, 'Hey, we can do something about this.' And so the concept was born," says Dr. Antoniazzi. "If one injury is prevented through this program, then it's all worth it." Dr. Lee continues, "If we remove the financial burden away from the parents and every student-athlete begins wearing the mouth guards, not just for hockey or football, but for softball, baseball, volleyball, etc., then we have done something really worthwhile for the kids and parents in our community."
The American Association of Orthodontists (AAO), which serves as the governing body for orthodontic specialists, offers support for Drs. Lee's and Antoniazzi's decision to act. In a recent survey, the AAO discovered that "70 percent of parents said their biggest fear is that their child will get hurt while playing organized sports, yet 67 percent admitted that their child does NOT wear a mouth guard during organized sports including football, basketball, soccer and lacrosse. The damage caused by a ball, puck or elbow to the face can be devastating for a child – often resulting in serious injury and a lifetime of oral health issues. In fact, sports-related injuries are the leading cause of emergency room visits in 12- to 17-year-olds according to the Centers for Disease Control." And hard hits can occur in almost any sport, from wrestling to volleyball. According to the same report, "cheerleading is one of the most dangerous sports, accounting for 65% of all injuries in high school girls' athletics."
The information gleaned from LA Orthodontics' professional research in and experience with head and mouth trauma made the doctors' decision to get involved easy. "The frank truth is that the 'boil and bite' type of mouth guards are uncomfortable and nominally effective compared to the custom variety," states Stouffville orthodontist Dr. Antoniazzi. Dr. Lee jumps in with an apropos conclusion, "Have you ever heard the phrase, an ounce of prevention is worth a pound of cure? Well if the ounce is the mouth guard versus the pound of suffering through a head injury, then I can promise you that no one would opt first for the cure."
About Lee & Antoniazzi (LA) Orthodontics
Lee & Antoniazzi Orthodontics is a respected provider for orthodontic care, Invisalign, and braces in Stouffville, Ontario and the surrounding communities. Our practice's top priority is to provide patients with the highest quality of orthodontic care in a friendly, comfortable environment. We create exceptional smiles in our community and promise that your orthodontic experience will be equally exceptional.
###