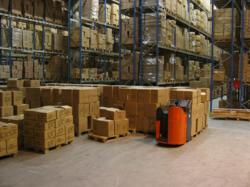 OCsurplus.com will be open for international business in the first quarter of 2012. The Management team believes that OCsurplus.com is strong enough to negotiate lower prices from manufacturers worldwide,
Fullerton, CA (PRWEB) December 28, 2011
OCsurplus.com has announced their plans to open business to international accounts in an effort to further increase revenue and expand its customer base. Currently OCsurplus.com is conducting business only with American retail stores and American online stores. This expansion to international business will be effective in the first quarter of 2012.
The conglomerate of a high search engine rank, enhanced affiliated marketing, website traffic, increased customer service personnel, and increased sales that has been accrued by OCsurplus.com since its start has reached a level that is imperative for successful international business. Because of this all-around rapid growth in strength, OCsurplus.com can successfully negotiate with manufacturers and merchandise distributors worldwide to get the lowest prices. This ability to negotiate for competitive prices will ultimately result in valuable savings that will be passed on directly to the customers of OCsurplus.com, such as owners of discount stores, closeout stores, discount dollar stores, liquor stores, eBay power sellers, and Amazon sellers.
OCsurplus.com already has the strength and capacity for successful international business. The website's team is currently working out the kinks and difficulties that are commonly associated with international shipping and trade. All international shipping and trade issues will be resolved by the end of the first quarter of 2012, enabling OCsurplus.com to finally expand to international business.
OCsurplus.com is a leading business-to-business supplier of wholesale merchandise and wholesale closeouts of the most in demand brands, such as Crayola, Panasonic, Scotch, Paper Mate, Sony, Duracell, Gillette, and many more. Furthermore, they are a leading business-to-business supplier of wholesale general merchandise such as school and office supplies, toys, gift bags, greeting cards, household appliances, seasonal items, cell phone accessories, among countless other fast selling merchandise.
For more information please visit http://www.OCsurplus.com and sign up for the e-newsletter.
###