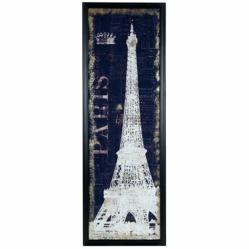 "We're very excited about the addition of the California Market Center Showroom. Especially since the January show will be the first preview of hundreds of new products for 2012."
Vista, CA (PRWEB) December 29, 2011
World Buyers Wholesale Gifts & Home Decor is pleased to announce the opening of their new Showroom at the California Market Center (CMC) in Los Angeles California. Located at 110 E 9th Street at Main Street, on the 12 floor in showroom C1201. The addition of this showroom completes four venues in the industry's largest and most popular settings. Debuting with the Cal Mart's January 2012 Gift & Home Show from the 17th thru the 23rd, World Buyers will be showcasing their new product lines for the 2012 buying season.
New and expanded lines now include more home decor selections in many popular categories. New additions include large wall mirrors and clocks, wall art, jeweled photo frames and ceramics to name a few. Buyers and merchandisers can now select from larger decor pieces like tables, room screens and display shelving. Of course, popular lines like butterfly garlands, paperweights, fashion, candles, lanterns, ethnic items remain with best sellers and new options.
World Buyers Wholesale Gifts has had a presence at the L.A. Mart in Los Angeles California for sixteen years. The showroom houses its complete line of over 50 categories and year after year remains increasingly popular with not only gift and home decor buyers, but also with interior designers, event planners and merchandisers.
Both venues offer convenient parking and are located just blocks from the Staples Center offering dining, shopping, events and popular hotels making a stay during show seasons fun and relaxing. Shuttles drive buyers to and from Cal Mart and LA Mart for ultimate buying convenience.
Serving buyers in the southern and eastern part of the country and including many international buyers, is their showroom in Atlanta Georgia located at 240 Peachtree Street NW, Building 2, Suite 1027C. World Buyers has had a presence at this large complex going on six years. In the heart of downtown Atlanta and also conveniently located among fine restaurants, shopping and hotels.
Yet another showroom is housed at the Anne McGilvray Showrooms in Dallas Texas. Located at the Anne McGilvray Showplace, 2332 Valdina Street in Dallas. The McGilvary Showrooms also provide shuttles to other area venues during seasonal show dates.
World Buyers showrooms continue their popularity among buyers of wholesale gifts due to their eclectic wholesale gifts selections from traditional, kitsch, contemporary and vintage. Additionally fashion accessories like jewelry, scarves, handbags and hats are favorite sellers for retail consumers. "We're very excited about the addition of the California Market Center Showroom. Especially since the January show will b the first preview of hundreds of new products."
World Buyers also has several thousand products online at http://www.worldbuyers.com. Eligible wholesale buyers can easily register to gain access to purchase online. Simply follow the instructions on their registration page and approval is ususally within 24 hours.
###