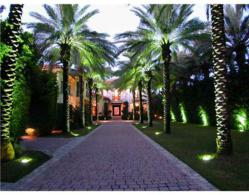 A record year in Miami luxury real estate sales
Miami Beach, FL (PRWEB) December 28, 2011
Zilbert Realty Group, a Miami-based luxury real estate brokerage company, released a report today outlining the most-expensive real estate sales from 2011. The data represents sales transactions closed by Zilbert and other local brokers, and includes both condos and homes from around Miami-Dade County. The most-notable sales were in Miami Beach, Fisher Island, Downtown Miami, Key Biscayne, Coral Gables and other areas.
According to the report, 13 Star Island was the most-expensive Miami-area property sold in 2011, selling in April for $25.5M. The most expensive property sold per square foot was Setai's PH-A. The Setai sale, which was brokered by Zilbert Realty Group, earned $3462 per square foot, selling in December for $21.5M. It set the Miami-Dade record as the most-expensive condo sale ever.
2011's 20 most-expensive Miami real estate sales fetched a total of $244,539,495, up 23.8% from 2010's similar top-20 list. The 2010 top-20 (most-expensive) real estate sales totaled $197,528,000.
The report from Zilbert can be viewed online on Zilbert's website at http://www.zilbert.com/100_most_expensive_sales_2011.asp.
ABOUT ZILBERT REALTY GROUP
Zilbert Realty Group is an international real estate brokerage firm specializing in upscale and luxury properties in Miami Beach, Miami and surrounding South Florida cities. Based in Miami Beach, Zilbert sells over $195M of real estate annually, catering to local and international buyers and sellers, and operating in multiple languages. The firm successfully manages multiple customer sales channels in its real estate practice, which includes a high-traffic, award-winning website (http://www.Zilbert.com); an innovative, retail-based store concept, the Zilbert Realty Store; a traditional face-to-face brokerage and sales practice; social networking; and a global marketing network that reaches hundreds of thousands of buyers and brokers across the United States, Canada, Europe and Latin America. Zilbert interacts with buyers and sellers in whichever channel is most-convenient to them.
###