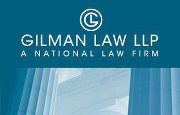 "If you purchased GMX common stock, contact Gilman Law at (888) 252-0048."
Naples, FL (PRWEB) December 27, 2011
Gilman Law LLP, a leading national securities law firm, is actively investigating shareholder allegations that GMX Resources ("GMX" or the "Company") and certain of its officers and underwriters issued a series of materially false and misleading statements or failed to disclose material information related to the company's financial condition and internal controls in violation of Section 11, 12(a)(2) and 15 of the Securities Act of 1933.
Shareholders who purchased GMX common stock pursuant to or traceable to the Company's Stock offerings on or about July 17, 2008, May 13, 2009 and October 22, 2009 (collectively, the "Offerings") may contact Gilman Law LLP by February 3, 2012 to discuss their rights, including as to recovery of their losses or to obtain additional information.
GMX is an independent oil and natural gas exploration and production company that focuses its business primarily to drilling for and producing oil and natural gas in East Texas.
The GMX shareholder class action lawsuit filed in the United States District Court for the Western District of Oklahoma alleges that the Company failed to disclose the following: (1) the Company had incorrectly accounted for full cost pool impairment and other impairment charges; (2) the Company had incorrectly accounted for deferred income taxes; (3) the Company's financial statements were not prepared in accordance with Generally Accepted Accounting Principles ("GAAP"); (4) the Company lacked adequate internal and financial controls; (5) as a result, the Company's financial statements contained untrue statements and material omissions at all relevant times; and (6) as a result of the foregoing, the Company's Offering materials contained untrue statements when issued. law.justia.com/cases/federal/district-courts/oklahoma/okwdce/5:2011cv00520/80450/69 Case No: 2011-cv-00520.
GMX shareholders who are members of the Class must contact Gilman Law LLP no later than February 3, 2012 if they wish to seek appointment as lead plaintiff in the class action lawsuit. While share in any recovery is not affected by lead plaintiff status, that individual will act on behalf of other class members in directing the litigation, including determining whether and how much of a settlement to accept in the lawsuit. If you wish to join the GMX class action lawsuit filed, please visit http://www.investment-losses.com or contact Gilman Law LLP at (888) 252-0048.
About Gilman Law LLP:
Gilman Law LLP, a leading national law firm with offices in Florida and Massachusetts, has been recognized for delivering successful results to their clients across a broad range of claims stemming from securities fraud, consumer product injury, mass tort, and class action lawsuits. For over 32 years, the Gilman Law LLP team of highly experienced lawyers has earned renown for tireless work on behalf of their clients on many of today's most challenging and important legal issues.
The lawyers at Gilman Law have extensive experience representing both individual and institutional investors in securities have been involved in all major aspects of securities fraud litigation. Gilman Law is ready to assist investors nationwide who have sustained losses as a result of GMX's alleged fraud. For more information on the GMX Investor Class action lawsuit or our other current investigations, please visit http://www.gilmanlawllp.com or http://gilmanlawsecuritiesstocksbondsfraud.com. For a free evaluation of your case, please contact Gilman Law TOLL FREE at (888) 252-0048.
Contact:
Kenneth G. Gilman
Gilman Law LLP
Beachway Professional Center Tower
Suite 307
3301 Bonita Beach Road
Bonita Springs, FL 34134
(239) 221-8301
Toll Free 888-252-0048
gilmanlawllp.com
###