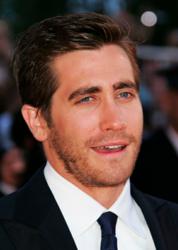 Miami Beach, FL (PRWEB) December 28, 2011
Jewish people are sexy. And the representation of hot Hollywood Hebrews continues to swell. Leading ladies including Natalie Portman and Scarlett Johansson have garnered global media and public accolades for their beauty, while Jewish comedians like Saturday Night Live's Andy Samberg and Seth Meyers, have taken top slots on sexy men polls. With this in mind, new Jewish online dating website Jewcier, surveyed thousands of singles, to find out which Jewish celebrities are the sexiest of the year.
"When it comes to Hollywood's leading men, women swoon over James Franco, and we can understand why," said Shira Kallus, Relationship Advisor for Jewcier. "He's the complete package: author, poet, actor, director and screenwriter. The only thing missing from his resume is Doctor, but we'll give him time."
As for the ladies, Mila Kunis beat out both sexy Israeli supermodel, Bar Refaeli, as well as Woody Allen's muse, Scarlett Johansson. Perhaps it was the hot, Jewish girl on Jewish girl scenes that she shared with Natalie Portman in last year's Black Swan, that boosted Mila into top slot.
Following are the complete poll results:
WOMEN VOTED:
James Franco 43.90%
Jake Gyllenhaal 25.61%
Joseph Gordon-Levitt 12.20%
Shia LeBeouf 9.76%
Sean Penn 4.88%
Andrew Garfield 2.44%
Jonah Hill 1.21%
Jeremy Piven 0.00%
MEN VOTED:
Mila Kunis 36.90%
Bar Refaeli 17.86%
Scarlett Johansson 13.10%
Katie Couric 10.72%
Dianna Agron 8.33%
Emmanuelle Chriqui 4.76%
Sarah Silverman 4.76%
Katarina Graham 3.57%
About Avalanche, LLC
A leader in the online dating space, Avalanche operates a network of eighteen general and niche websites. Date.com, it's flagship brand, was launched on Valentine's Day 1997, and is one of the worlds most popular dating sites. First started as a BBS in 1986, Matchmaker.com is the longest running dating site on the internet. Acquired by Avalanche in 2006 it targets those singles looking for love, marriage, or a serious relationship. Amor.com, launched in 2007, is the leader in Latin dating. It is enjoyed by US Hispanics as well as singles throughout South and Central America. Recently, the company entered the Jewish online dating space with Jewcier.com. A relative newcomer to the market, Jewcier is already one of the top 10 Jewish sites, and the second largest Jewish dating site. A privately owned company, Avalanche, LLC. is headquartered in Miami Beach, Florida.
###