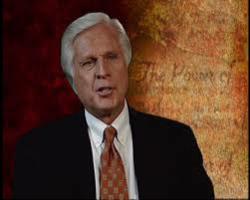 "Our Ozonator, the Green Refrigerator Machine, is a safe and natural green appliance addition for your refrigerator to protect perishable foods," said Russ Karlen
Las Vegas, Nevada (PRWEB) December 29, 2011
Today, father daughter co-founders, Brittany Karlen Messmer and Russ Karlen, are pleased to announce that their Ozonator™ known as the Green Refrigerator Machine™ is the perfect Ozone appliance update for homes focused on green living and saving money monthly.
According to Russ Karlen, co-founder of the Green Refrigerator Machine, the Ozone is the natural way our planet purifies the air we breathe and cleans our environment. It helps make the air smell sweet and the sky blue.
"Ozone is the most powerful disinfectant readily available to mankind. Ozone increases the storage life of foods by oxidizing some chemicals and by neutralizing ammonia and ethylene," said Russ Karlen. "Our Ozonator, the Green Refrigerator Machine, is a safe and natural green appliance addition for your refrigerator to protect perishable foods."
According to an independent study, refrigerator odor elimination by the Ozonator is "very effective" even for foods such as unwrapped gorgonzola cheese, unwrapped onions, fresh crushed garlic, cooked cabbage and 4-day old raw chicken parts. This claim is well supported by data from a 10-member professional panel. All 10 panelists rated the Ozonator test refrigerator as having essential "no food odors", while a normal fridge with the same contents was characterized as having "strong food odors".
The same study showed that produce such as fresh strawberries were much improved by storage with Ozone. Molding was prominent in the control berries, while the Ozonator -protected berries still looked fresh and wholesome after storage for 8 days. In addition, the shelf life of a cut cantaloupe was more than doubled by storage with the Ozonator. Celery stalks remained firm much better with Ozone; the improvement compared to storage in a non-Ozonator fridge was "very noticeable".
According to Brittany Karlen, the Ozonator is a battery-operated refrigerator device that replicates the Earth's ozone, the most powerful disinfectant produced in nature.
"The Green Refrigerator Machine promotes green living and green savings. Families are saving over one thousand dollars every year by adding a product into their refrigerator that purifies the air and cleanses the environment," says Brittany Karlen Messmer. According to studies, 70% of produce and berries we buy are thrown away. The Green Refrigerator Machine virtually eliminates the need for garbage disposal in your home. "
The Green Refrigerator Machine not only extends the life of food, saving money, it also offers many other benefits like the elimination of all odors in the refrigerator, i.e.: fish, garlic, onions, etc. It operates on four "D" batteries and initially generates ozone for the first 60 minutes of operations. It automatically switches to standby mode for 4 hours or 230 minutes, activates itself for 10 minutes, and that repeats that cycle every 4 hours until the batteries need replacement (usually 5-6 months).
Offered as the perfect Holiday Gift for people who want to focus on green savings, the Ozonator™ The Green Refrigerator Machine™ is offered online for $29.95 at a discounted price for a limited time through http://www.ozonator.com or call 702-363-5343.
About The Ozonator™: Popularly known as The Green Refrigerator Machine™ the Ozonator promotes a clean environment inside your refrigerator. Produced in sufficient quantities, ozone is known to oxidize, and thereby destroy, many harmful germs and bacteria, molds, and yeast that can be transmitted from one family member to another by hand contact on foods, food containers and other hard surfaces inside your refrigerator. The Ozonator™ has been proven by a leading independent laboratory to produce ozone in safe quantities, reduce orders, and extend the shelf life of refrigerator stored perishable foods. The Green Refrigerator Machine recently took first place as Best of Expo at the New Living Expo in San Francisco and placed among the top five in the New Products Category at Go Green Expo in Los Angeles. Priced at $39.95, with the savings you get from food staying fresh longer, it will pay for itself within two months. For each Ozonator sold, a percentage is donated to The Iacocca Diabetes Foundation, dedicated to the advancement of diabetes research. To order please visit, http://www.ozonator.com or http://www.greenrefrigeratormachine.com.
###