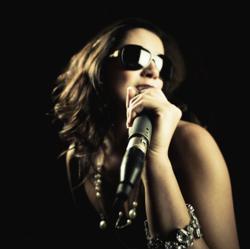 Premium Tickets for Less
(PRWEB) December 29, 2011
Ticket Obsession has announced the launch of its new website, located at 230 Rock Road, Glen Rock, NJ 07452. Ticket Obsession specializes in ticket sales in the New York and New Jersey areas using the "Premium Tickets for Less" philosophy. The parent company to Ticket Obsession has been in the ticket sale business for 20-plus years, and Ticket Obsession representatives explained that they will be drawing on that extensive experience to help them form the new website.
Ticket Obsession specializes in sporting event tickets including professional football, tennis, golf and NASCAR, in Broadway show tickets, concert tickets, Las Vegas review tickets, and in all live events. The site will carry the hard to find tickets for premium seating at Broadway shows, for sold out concerts, and for difficult to obtain seats at Las Vegas shows.
The Ticket Obsession Difference
Unlike other websites that primarily resell tickets, Ticket Obsession owns the majority of tickets sold through their site, which allows for immediate shipping and more deeply discounted prices than competitors can offer. The Ticket Obsession staff consists of professionals who have years of experience with ticket sourcing, ticket acquisition and event selection. This experience translates into the ability to offer the lowest possible prices for genuine tickets on the Internet today.
The new Ticket Obsession website offers live support via a messaging system, a live chat system, and a direct phone number that is staffed Monday through Saturday during business hours. Site visitors can sign up for special offers and updates via email, and a downloadable mobile app is IPhones and Android phones available for customers who want to browse tickets from their mobile device.
The Ticket Obsession website is now launched and fully operational. Users may visit it at http://www.ticketobsession.com.
###