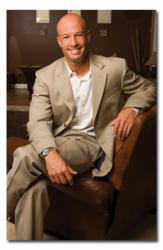 You may find that back pain relief can be easily achieved with lifestyle changes. Neck pain also responds to natural neck pain treatment.
San Diego, CA (PRWEB) December 29, 2011
"In California and across the U.S., people are determined to lose weight or take control of back pain and neck pain," says San Diego chiropractor Dr. Marc Gottlieb of the Life Within Chiropractic Center. "Through proper nutrition, healthy lifestyle choices, or work-habit changes it can happen, and that's what they will learn in my free weight loss and healthy lifestyles workshops." The twice-monthly workshops are being offered at the Life Within Center in San Diego for new practice members, and for those who live outside the San Diego chiropractor's area, Dr. Gottlieb provides an informative blog and weekly chiropractic newsletter.
Starting in January 2012, the Life Within Chiropractic Center will be offering two, 45-minute, "Improve Your Health" lifestyles workshops. These workshops are free to attend for new practice members and will feature tips on improving your health including; weight loss, how to quit smoking by understanding human psychology, how much sleep you need to be truly healthy, how to reduce back pain as well as how to decrease neck pain naturally. "The free workshops are designed to encourage new practice members to lose the weight they may promise during a New Year's resolution, but I help them stay accountable with weekly support. We also provide encouragement to chiropractic members who wish to stop smoking. You may find that back pain relief can be easily achieved with lifestyle changes. Neck pain also responds to natural neck pain treatment… A good chiropractor should encourage your wellness and give you the tools your body needs to heal itself," said Gottlieb.
Dr. Marc Gottlieb was named one of San Diego's Top Doctors in a 2007 edition of San Diego Magazine. Marc also mentors many of San Diego's chiropractors, as he is the co-founder of the CORE Mastery coaching program. Doctor Gottlieb has a thriving family chiropractic program that benefits many adult family members as well as their progeny through the children's chiropractic services he provides. Marc is also a member of the ICPA -International Chiropractic Pediatric Association, and has a monthly Chiropractic Health Blog, that recently featured a popular post about children's chiropractic called "Baby Chiropractic."
Marc Gottlieb's "Healthy Chiropractic Tips Blog" features questions from around the world and answers from Dr. Marc. He posts the latest natural weight loss solutions, as well as simple lifestyle adjustments that can help with chronic back pain relief and the other common chronic conditions, such as neck pain. The Chiropractic Health blog and online weekly chiropractic newsletter have gained a national following for San Diego chiropractor, Dr. Marc Gottlieb and the Life Within Chiropractic Center.
About Dr. Marc Gottlieb:
Dr. Marc Gottlieb graduated from the University of California, San Diego with a bachelor's degree (honors) in Psychology. After this, Dr. Gottlieb attended the esteemed Palmer College of Chiropractic West in San Jose, CA, receiving a doctorate of Chiropractic degree in 1999.
With a diverse background in education and athletics, Dr. Gottlieb provides incredible chiropractic education and inspires others to achieve maximum health. He has an overwhelming passion for life and a very close relationship with his wife Clover and his two sons. Marc strives to remain balanced in life at all times.
Dr. Gottlieb has an intense desire to serve the San Diego community and make a difference in the lives of everyone he touches. He has developed an unrivaled and unparalleled atmosphere and energy at Life Within Chiropractic. Since 1999, Dr. Gottlieb has served thousands of people in one of the most successful chiropractic practices in the greater San Diego area.
###