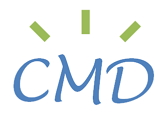 Allowing our users to be part of our product innovation is vital to our continued success.
Orlando, FL (PRWEB) December 28, 2011
CollaborateMD announced today the availability of the 8.3.7 release of their leading cloud medical software for medical offices, clinics and medical billing services. Upgrades to the software were designed to further reduce the amount of time required by clients to manage patients, encounters and financial information. In addition, the software allows for successful transition to ANSI-5010 on January 1, 2012.
The key to CollaborateMD's success is customer product improvement ideas. CollaborateMD allows users to collaborate on ideas on medical billing software enhancements to assist in determining the most desired software upgrades. Each month CollaborateMD determines which innovation ideas are most desired by the majority of the CollaborateMD users and schedules them for a future release.
"Allowing our users to be part of our product innovation is vital to our continued success", said Douglas Kegler, CEO and Founder, CollaborateMD. "Our users know exactly what will make their business more efficient and successful and we want to utilize their innovation to help build a better product."
Some of the healthcare software enhancements in the release include: improved payment tracking to improve efficiency; additional filters and search criteria in reporting to improve financial management, additional patient statement options to reduce patient A/R, and enhanced dashboards to monitor the practice health.
Several enhancements in the new release were incorporated to further improve CollaborateMD's 99% first pass claim acceptance rate (FPA). Preventing bad or missing data on the front end of the revenue cycle process allows CollaborateMD to maintain an industry leading 99% FPA. To CollaborateMD, a 99% FPA is more than just a number. A 99% FPA means their users are reducing A/R and spending less time on rework and more time on important tasks that may otherwise be overlooked.
About CollaborateMD
Since 1999, CollaborateMD's cloud healthcare solution is a game changing factor on how medical businesses manage their medical practice and medical billing. CollaborateMD's 100% Java solution, with its simplicity, ANSI 5010 compliant, affordable monthly fees, and 99% clean claim rate allow thousands of medical providers to see a true return on investment. CollaborateMD customers enjoy fast implementation, exceptional and unlimited support and most importantly, increased office efficiency and reduced accounts-receivable. For more information, visit http://www.CollaborateMD.com or call 888.348.8457.
###