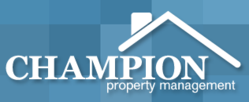 We are thrilled to expand our third-party management portfolio to the Marysville area.
Columbus, Ohio (PRWEB) December 29, 2011
Champion Property Management will expand its third-party management services to Marysville, Ohio, with the addition of Bridgewater Apartments, a 160-unit apartment complex located just off of Route 33. Bridgewater Apartments reside in the excellent-rated Marysville Exempted Village School District and is minutes away from Uptown Marysville and Coleman's Crossing shopping center. Champion will begin managing the Marysville community effective January 1, 2012.
The addition of Bridgewater Apartments not only expands Champion's list of communities to nine, but also increases its total number of units managed to more than 2,000.
"We are thrilled to expand our third-party management portfolio to the Marysville area," Senior Vice President and Chief Operating Officer Michelle Yeager said. "Marysville is new territory for Champion, but we are ready to hit the ground running to bring Bridgewater Apartments to full capacity."
During 2011, Champion has added nearly 1,000 apartments to its third-party management portfolio with additions from Bear Pointe Apartments in Powell, as well as Saddlebrook and Pinelake Apartments in Hilliard. Yeager said Champion's proven cost-cutting operations have supported its push to gain new business. "When it comes to business operations, we are very lean. We do our best to obtain the maximum amount of rent for our owners, minimize the vacancy period, keep our complexes looking beautiful and our residents happy, all with cost efficiency in mind."
Bridgewater Apartments is conveniently located 15 minutes from Dublin, Ohio, and is surrounded by multiple corporate headquarters including the Nestlé Research and Development Center, Honda of America Manufacturing, Inc. and Scott's Miracle-Gro Company.
Champion Property Management will continue to look for additional third-party management opportunities throughout 2012. For more information on Champion and its services, visit http://www.championpm.biz.
###