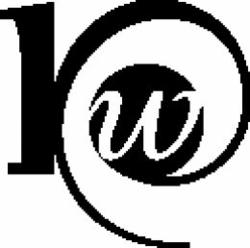 Portland, Oregon (PRWEB) December 29, 2011
RealEnergyWriters.com, which publishes Energy Efficiency Markets Newsletter, Podcast, and blog, has released its predictions for energy efficiency in 2012. The website is a leading source of information about the growing energy efficiency industry. Elisa Wood's blog is republished widely on energy and environmental sites, and Lisa Cohn's podcast has more than 220,000 subscribers.
Predictions for 2012:
1. We have seen a strong emphasis on smart electricity devices in recent years. Next we'll see more interest in smart heat. Heat accounts for more than 30% of all U.S. energy consumption. Yet we often waste heat in conventional power production as well as in solar generation. Proven and new technologies show us how to reuse it. We'll hear more about them this year.
2. The "democratization of energy" movement is going to accelerate, albeit slowly, as home energy displays and other energy management devices become increasingly consumer friendly.
3. Policy makers will continue to favor energy efficiency as the most cost-effective way to cut emissions and reduce electricity costs.
4. We will see behavioral, cognitive and social scientists increasingly enter the energy industry, as institutions like the National Science Foundation fund more research on how and why consumers make energy choices.
5. More of us will rely on Facebook for energy news. Look for companies like Opower to lead the way in creating new uses for social networks.
6. A celebrity is going to wear a solar dress or other article of solar clothing at a major event like the Academy Awards.
7. US manufacturers will increasingly look to the developing world as a market for distributed generation and portable smart energy devices. Cell phones are used widely in Africa, but it's hard to find electrical outlets for charging them. Small off-the-grid electrical sources will solve this problem, as well as provide people in the developing world with lights and pumped water.
8. Smart meters will be introduced more carefully to US customers, with an eye toward educating ratepayers before undertaking massive installations. Utilities have learned lessons from the small but vocal opposition that sprang up in California and Maine.
For more information about Energy Efficiency Markets newsletter, podcast and blog, visit http://www.realenergywriters.com
###