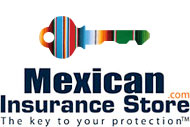 Some people don't realize that they can buy a Mexican insurance policy at any time of the day or night through Mexican Insurance Store.com, so we've been working harder than ever to make that more widely known
Perris, Calif. (PRWEB) December 29, 2011
Mexican Insurance Store, one of today's leading providers of online Mexican auto insurance, has been working on raising awareness about buying Mexican insurance on the Internet. The company's website is available 24/7, and Mexican insurance Store has been noticing an uptick in the number of policies that are being sold on the weekends and weekday evenings. "While some folks plan out their Mexican vacations ahead of time, others are happy to head out on a total whim," says Linden Gray, the president of Mexican Insurance Store. "Some of those people don't realize that they can buy a Mexican insurance policy at any time of the day or night through our site, so we've been working harder than ever to make that more widely known."
Through the company's website, a traveler can log on and choose from a wide selection of Mexican car insurance policies. The site doesn't shut down at night or on weekends, so travelers can click their way over to the site to get the Mexican auto insurance that they need at any time. "We keep track of the types of Mexican car insurance policies that are purchased and when they are purchased," says a Mexican Insurance Store IT professional. "While more Mexican auto insurance policies are sold during regular business hours, plenty of them are sold in the middle of the night and at other somewhat unusual times. There's no telling when someone will need Mexican insurance."
The company's quote system is also available 24/7. Travelers can visit the site to find out how much a Mexican auto insurance policy will cost at any time of the day or night. "I'm the type of person who likes to do research in the middle of the night, when things are nice and peaceful," says one longtime Mexican Insurance Store customer. "I've always appreciated the fact that the Mexican Insurance Store site is available at all times. I've requested and received several quotes in the middle of the night from the site, and it's worked perfectly fine each time."
Mexican Insurance Store has never had a reason to shut down its site during the wee hours of the night. "Our customers need to have access at all times," adds Gray. "Some people work night shifts, and others may just be impulsive and want to hit the road right away. We're not concerned about why they want to access the site; we are strictly concerned about connecting them with high-quality Mexican car insurance policies when they need them the most." The site is also open on all major holidays, and purchases can be made at any time.
While it's true that shacks along the border sell Mexican auto insurance at all times, Gray advises against buying coverage from them. "Most shacks at the border charge more and provide less for this type of coverage," he says. "Anyone who cares about saving money and buying reliable Mexican auto insurance is wise to buy their insurance online from Mexican Insurance Store before hitting the road." Furthermore, there's no need to wait in line when buying Mexican auto insurance online. "It's so nice to find a policy and pay for it in just a few seconds," says one customer. "The fact that I can do that at any time is especially nice."
About Mexican Insurance Store.com
Mexican Insurance Store is the largest provider of Mexican Auto Insurance in South California's Inland Empire, the 3rd most populous metropolitan area in California. The company offers a variety of Mexico car insurance policies online and provides Mexican auto insurance to Canada and US travelers nationwide. Self-service policies are purchased and printed instantly by customers or created by Mexican Insurance Store and emailed or faxed to customers in minutes at no additional charge.
For additional information click Mexican Insurance Store.com Online or call 888 800 9988 or 951 657 4220.
Contact:
Mexican Insurance Store
3819 Saint Austell Way
Perris, CA 92571
Fax 626 638 3255
# # #