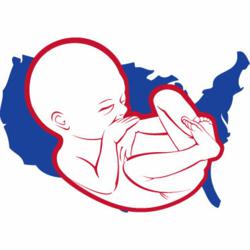 ARVADA, Colo. (PRWEB) December 28, 2011
Personhood USA has published the audio from Tuesday night's National Presidential Pro-life Forum. Four of the Republican candidates for President participated in the event including Texas Governor Rick Perry, Minnesota Congresswoman Michele Bachmann, former Pennsylvania Senator Rick Santorum, and former Speaker of the House Newt Gingrich.
The event, moderated by nationally syndicated radio host Steve Deace, was a collaboration of many of the country's top pro-life organizations including Personhood USA and Champion the Vote.
Governor Perry commented that his view of exceptions in abortion law had changed in recent weeks by a meeting with Personhood USA Spokeswoman Rebecca Kiessling. "We had a fairly lengthy and heartfelt conversation about how she was conceived in rape. Looking in her eyes, I couldn't come up with an answer to defend the exceptions for rape and incest," he said.
Representative Bachmann noted that her pro-life convictions aren't hyperbole, but rather that they would be a priority. "As President of the United States, I won't just talk this talk," said Bachmann. "I won't relegate pro-lifers to the corner and pat them on the head. I will actually do something about it."
Senator Santorum opened his remarks by clearing up a common misconception. "When politicians say 'I believe life begins at conception,' that is conceding ground, and the ground that we concede is by using the term 'believe,'" clarified Santorum. "Life beginning at conception is not a 'belief.' It's not an article of faith. It's an article of fact. It's biological fact that, in fact, that life begins at conception."
Speaker Gingrich began, contemplating the core of the issue: "What does it mean when we say that we are 'endowed by our Creator with certain unalienable rights among which are life, liberty, and the pursuit of happiness'? And that immediately raises the question of: Who is the 'we' that is endowed, and when does that endowment begin? And I think this is as important of a discussion as anything we'll have in defining our very fabric as a society that cares deeply about the morality of life."
To listen to the program, follow the links below.
Live Action President Lila Rose
Or listen to the event in its entirety, go to http://www.personhoodusa.com/townhall
###