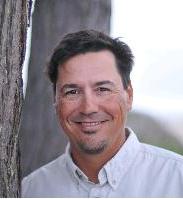 My passion is helping people of all ages and abilities improve at the game of tennis.
Spreckelsville, Maui, Hawaii (PRWEB) December 29, 2011
Maui Country Club's new Director of Tennis is Rick Kepler. A member of the USPTA, Rick is a P1 Certified Tennis Professional and nationally top-ranked player. Rick has relocated to Maui from Northern California where he has been the Tennis Director of Seascape Sports Club since 1993.
Kepler's plan is to revitalize the Club's tennis program for members and guests of all ages; and expand it to being one of the top clubs in Hawaii. In his first week of work, he organized two tournaments, one in combination with an afternoon of golf on the Club's course. Club General Manager Russell Goshi said, "Without question, the addition of Rick Kepler to our staff positions Maui Country Club to have the finest adult and junior tennis programs on the island."
Members may join daily clinics and lessons and the junior program kicks off in January with after school lessons geared toward specific ages and abilities.
As Tennis Director at Seascape Sports Club, Rick ran over 20 USTA tournaments a year with an emphasis on junior tournaments. Seascape's junior program runs year-round and Kepler managed junior teams that travel and play. He has been involved in coaching the Aptos High School Girls' Varsity and Junior Varsity teams where he implemented a 'No-Cut' policy; and founded programs at two other high schools. He has been the Coordinator for the USTA Santa Cruz Junior Team Tennis League, and directed the USTA Norcal 14s Sectionals for over 10 years.
As a player, Rick:

Won 12 national doubles senior championships since 1994
Ranked No.1 in the nation in Men's 35 and 40s doubles individually for six years consecutively from 2002-2007
2008-2010 he and his partner finished #2 nationally and #6 in singles (2010)
2009: Selected to represent the US in the World Team Championships placing 2nd
With son Jordan, reached the finals of the 69 team field at the National Father/Son Hardcourt Championships at La Jolla Beach & Tennis Club (2008)
2011: Expected to finish 1st Nationally in his last year in the 40s
Committed to introducing people in the community to the game of tennis, Rick is a Director of the USTA Board in Northern California where he founded a non-profit association to present tennis to elementary age kids with a follow-up program at their school. Kepler states, "My passion is helping people of all ages and abilities improve at the game of tennis."
About Maui Country Club
Maui Country Club is located in Hawaii and is an icon on the North Shore of Maui at Spreckelsville. The 66-acre non-profit private club was founded in 1925 by H.W. Rice and F. F. Baldwin, together with the 46 member Maui Golf Association. The Club offers members a golf course and Pro Shop, six tennis courts, fitness center, private beach access, a swimming pool and pavilion. The new clubhouse has men's & women's locker rooms, a bar, lounge and restaurant, a ballroom for private functions, as well as a snack bar and outdoor lanai for dining. A variety of actvities, lessons, and social events geared toward members of all ages complete the package that makes this the place where friends and family come to play.
###