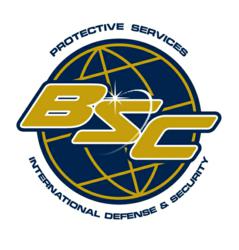 ...overjoyed that our men and women serving in the military during Iraqi Freedom are coming home.
(PRWEB) December 28, 2011
A Happy New Year, indeed! Families around the US will be welcoming home loved ones, as soldiers have begun their return home from Iraq. With many qualified individuals about to enter the job market, many Americans are nervous about getting the boot, to make room for potential new employees. Brant Security, A Miami security corporation welcomes soldiers with open arms, and potential job opportunities.
Bryant Security prides themselves in hiring qualified, trained and licensed guards to join their team. The South Florida security company is making special arrangements to provide local job opportunities to soldiers residing in South Florida. Qualities of soldiers including; dedication, discipline, organization, and appreciation of order (to name a few) are what attract Bryant Security to hire a former soldier. "We look forward to helping the soldiers acculturate back into the US workforce. Bryant is looking to hire ex-military individuals to help keep our communities safe, here at home." says Shay Ben-David, President of Bryant Security.
Once being discharged from the military, America will have a new and improved individual in the workforce. "We are of course overjoyed that our men and women serving in the military during Iraqi Freedom are coming home." adds Shay Ben-David.
On behalf of Bryant Security in Miami, a very Happy New Year to the soldiers returning home. If you're a soldier interested in employment by Bryant Security, log onto BryantSecurity.com and inquire about opportunities.
About Bryant Security
BRYANT SECURITY is one of South Florida's most established and well diversified security companies. Providing South Florida guard services armed and unarmed in the Miami-Dade and Broward Counties, this family-owned and operated business has proudly served and protected the community, property and people since 1985.
Offering innovation, quality, professionalism, resourcefulness, experience and flexibility, this makes Bryant Security the security services industry leader of South Florida. Mandating skilled manpower, teamwork, expertise, specialty knowledge and trained security officers to demonstrate precise and flawless conduct at all times. From executive level protection to CCTV Camera and Entry Systems, they demand the very best! Each protection task private or public that their protection officers undertake calls upon their extensive training which focuses on ensuring the security and safety of your company, property and staff.
When you select BRYANT SECURITY you are ensuring that your facility will enjoy the highest possible degree of Miami professional security. Their management team consists of hands-on leaders who will work directly with you in planning and implementing your campus' security and contingency planning needs. BryantSecurity.com or 305-405-4001.
###