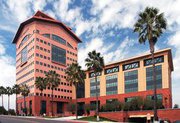 LAVIV is the first and only FDA approved cell cloning treatment for wrinkles.
San Diego, CA (PRWEB) December 28, 2011
SHAFT™ SAN DIEGO, San Diego's premium aesthetic medicine practice providing the full range of advanced cosmetic procedures is now offering LAVIV™ (azficel-T), the first and only personalized cell therapy approved by FDA for aesthetic use.
The FDA recently approved LAVIV for the improvement of the appearance of moderate to severe nasolabial fold wrinkles (smile lines) in adults.
The patented technology behind LAVIV is an advanced process that extracts a person's fibroblast cells from a small skin sample and clones them in the Fibrocell Science lab. In normal skin, fibroblasts are responsible for producing collagen, which helps give skin its tone, structure and overall quality.
As people age, their fibroblasts and collagen break down, resulting in wrinkles and lost skin tone. As a natural alternative to injectable fillers such as Radiesse® and Juvéderm®, LAVIV restores a youthful appearance by filling in areas that have a experienced a loss of volume.
LAVIV is the resulting formulation of a person's own fibroblast cells, which is then injected into smile line wrinkles – the lines that run from the sides of the nose to the corners of the mouth. Each person's formulation of LAVIV is unique because it is made from their own cells.
The recommended course of LAVIV administration is a series of three treatments, typically three to six weeks apart. LAVIV is only available in select cities through physicians who have completed the comprehensive training program required by Fibrocell Science, Inc., the product manufacturer.
SHAFT™ SAN DIEGO is one of the nation's select aesthetic medicine practices certified by Fibrocell Science to perform the advanced LAVIV fibroblast cloning procedure.
ABOUT SHAFT™ SAN DIEGO
Specializing in the latest advanced aesthetic medicine procedures, SHAFT™ SAN DIEGO offers NeoGraft™ Scar Free Hair Transplantation, MiXto SX™ Fractional Skin Resurfacing for acne scars and facial rejuvenation, PureLight™ Cellulite Heliotherapy, PowerX™ and Lipotherme™ Liposuction Surgery, LAVIV™ Cell Therapy, and NeoGraft™ LTS Acne Cold Laser as well as BOTOX®, Juvéderm®, Radiesse®, LATISSE® for eyelash growth, varicose vein and spider vein treatment, and laser hair removal.
For more information about SHAFT™ SAN DIEGO and LAVIV, please see the Company's website at http://www.shaftsandiego.com.
# # #