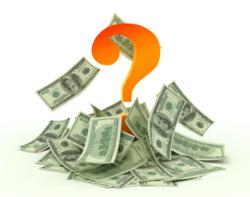 "Zappos has demonstrated that if a shoe company can navigate its way through such a highly competitive landscape to becoming the dominant player in their industry, it's possible for almost any entrepreneur to do the same by focusing on delivering a better
Portsmouth, NH (PRWEB) December 29, 2011
According to the Foresee E-Retail Satisfaction Index published on December 28, American consumers were less price sensitive during the 2011 holiday shopping season than they were last year. This confirms marketing expert, Charles Gaudet's, conviction that there are additional factors business owners should consider in order to increase sales before cutting their product prices.
"Any time a business competes on price, they run the risk of becoming marginalized and commoditized in the eyes of their customer," says Gaudet. "As with any commodity-based business, the danger exists in low customer loyalty, not to mention fewer profits. All it takes is a competitor to offer a cheaper price and the results could become catastrophic to an entrepreneurs' bottom-line."
The one time king of low-prices, Walmart, is even forced to reposition themselves due to 86% of shoppers no longer believing that Walmart has the lowest prices and are now searching elsewhere for better deals (according to a 2011 study conducted by WSL/Strategic Retail's How America Shops® Report).
Mr. Gaudet suggests that consumers' rank the following considerations as more important than price:
1. Shopping Experience: Is your store or website easy to navigate? Do you provide staff or information that makes it easy for the customer to find the best product to meet their needs and wants? Is your staff friendly, knowledgeable and trustworthy?
2. Convenience: Does your business have 24/7 support or is at least open during the busiest times? Do you offer free shipping? How quickly will your customer receive their order?
3. Product Guarantee: Is your return policy painless and easy for your customer to take advantage of? Does your return policy give your customer sufficient time to test the product to make sure that it meets their needs? What is the guarantee to ensure a properly functioning product and what happens if there is a defect?
"We've seen Zappos, a billion dollar company, grow in record time, not because they have the least expensive shoes, because they certainly do not, but they offer one of the best online shopping experiences in the industry with their 24/7 customer service, free upgraded shipping, 365 day return policy, free return shipping, detailed product education and customer reviews," continues Gaudet.
"Zappos has demonstrated that if a shoe company can navigate its way through such a highly competitive landscape to becoming the dominant player in their industry, it's possible for almost any entrepreneur to do the same by focusing on delivering a better product and service."
For more information on how to get an edge and dominate your market, please visit http://www.PredictableProfits.com
ABOUT CHARLES GAUDET: Gaudet is widely regarded as a marketing expert for consistently delivering windfalls of profits to his clients by unveiling opportunities that have been previously under-utilized or have gone unnoticed. Gaudet has traveled much of the world studying from business, political and social leaders studying entrepreneurial, marketing and business excellence. He is the founder of PredictableProfits.com and the author of the widely popular blog at http://www.PredictableProfits.com/blog.
ABOUT PREDICTABLE PROFITS: Predictable Profits is a leading small business marketing company and a division of Managed Marketing, LLC. The company specializes in finding overlooked marketing opportunities commonly found in most small-to-medium sized businesses and creating actionable marketing strategies for increasing a company's profits. You can read more about Predictable Profits by visiting the company's website at http://www.PredictableProfits.com.
###