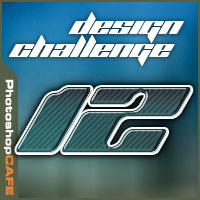 "This annual contest is one of the highlights of the year for the hundreds of thousands of regular site visitors" - Colin Smith
Los Angeles, CA (PRWEB) December 28, 2011
PhotoshopCAFE.com, a leader in Photoshop and design training, announces the start of their annual design contest. Design Challenge 12 is a contest open to designers and artists of any skill level or experience. Entrants may submit up to two entries, and there is no fee to enter. The challenge this year is designing a Blu-ray disc cover for an imaginary movie with a Photoshop theme. The contest encourages designers not only to show off their graphic skills, but also to share their originality, sense of humor, and word skills. Entrants have until midnight PST Jan 31, 2012 to upload their entries to the PhotoshopCAFE website.
From Colin Smith " We are really excited to announce Design Challenge 12. Every year the quality of the submissions get better, and we are consistently blown away with the level of design talent that is out there. This annual contest is one of the highlights of the year for the hundreds of thousands of regular site visitors".
Prizes
Prizes for this years contest include: Creative Suite Software from Adobe Systems, 2 Intuos 4 Graphics Tablets from Wacom, SketchBook Designer 2011 from Autodesk, as well as other prizes from Nik Software, onOne Software and PhotoshopCAFE. Current Prizes are valued at more than $14,000.
Judges
The Judges for this years contest are:
Avi Muchnick Avi is an artist, author and serial entrepreneur based in NYC with a background in business, law, design and programming. His personal mission is to help everyone be more creative. He has founded several awesome startups focusing on creativity including Worth1000 and Aviary. MIT's Technology Review named him one of the "Top 35 innovators under 35" (2010).
Oliver Ottner Oliver founded the advertising agency iService, which works for clients such as Estée Lauder and the famous Vienna Zoo. His private works, such as his naturemorphosis and dualism series, as well as original Photoshop tutorials, can be found on his personal site http://www.effectlab.com. Oliver's work has been recognized in various photography and digital art publications, including Computer Arts.
Colin Smith Colin is founder of PhotoshopCAFE the #1 online community for Photoshop Colin has Authored/Coauthored 18 books. He has won numerous awards including 3 Guru awards and is a regular columnist for Photoshop User Magazine. He's been featured in almost every major imaging magazine, and is in high demand as a speaker at major industry events including Flash Forward and WPPI . He consults such companies as ABC Disney, Apple and Adobe
About PhotoshopCAFE.com
PhotoshopCAFE.com is home to one of the world's most popular Photoshop resource sites, PhotoshopCAFE.com, which boasts over 30 million visitors. Founded by Colin Smith a recognized digital imaging expert, author and instructor, PhotoshopCAFE produces professional level training materials for photographers, designers, videographers and digital illustrators In 2010 PhotoshopCAFE acquired Software Cinema a leader in the photographic training industry, to further its goal of providing professional level training to the imaging industry.
###