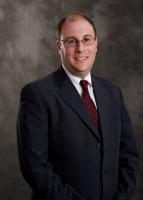 Senator Baucus' resolution and Asbestos Awareness Week shine a spotlight on the impact asbestos-related disease has on its victims and their families
New York, NY (PRWEB) December 29, 2011
A resolution by U.S. Senator Max Baucus to designate the first week of April as Asbestos Awareness Week is a much-needed step in the process to build awareness about mesothelioma and other asbestos-related diseases, says New York Mesothelioma lawyer Joseph W. Belluck.
This is the fifth year that Senator Baucus has introduced a resolution for an Asbestos Awareness Week. According to Senator Baucus, this resolution is just one more way to honor the nearly 300 people in Libby, Montana who have died from asbestos-related diseases, many of whom worked at a W.R. Grace vermiculite mine that was shut down in 1990.
"Senator Baucus' resolution and Asbestos Awareness Week shine a spotlight on the impact asbestos-related disease has on its victims and their families," says Joseph Belluck, a founding partner at Belluck & Fox, LLP who concentrates on mesothelioma and asbestos cases. "Hopefully, this awareness stimulates interest in finding more effective treatments for victims of mesothelioma and other asbestos-related diseases."
The Asbestos Awareness Week resolution points out that the expected survival rate for mesothelioma victims is six to 24 months, and that early detection may give some patients additional treatment options. Baucus' resolution asks the Surgeon General to warn people about asbestos-related public health issues.
Symptoms of mesothelioma—a cancer of the lining of the lungs, chest, or abdomen caused by exposure to asbestos—can appear 10 to 60 years after exposure. Over the years, workers in maritime, industrial, and construction industries have inhaled asbestos fibers and dust, leading to mesothelioma and other asbestos-related disease. According to the Centers for Disease Control and Prevention, about 2,700 people in the United States die each year from mesothelioma.
About Belluck & Fox, LLP
The New York mesothelioma law firm of Belluck & Fox, LLP represents victims of mesothelioma and other asbestos-related disease, as well as individuals with claims related to medical malpractice, motorcycle crashes, lead paint, and other serious injuries. Their attorneys have won almost $350 million in compensation for clients and their families.
Partner Joseph W. Belluck received an AV® Peer Review Rating™ from Martindale-Hubbell®, and he is listed in New York Magazine's "Best Lawyers in the New York Area" and Super Lawyers. He has won numerous cases involving injuries from asbestos, defective medical products, tobacco, and lead paint, and he recently settled an asbestos case for more than $12 million.
Partner Jordan Fox, a well-known asbestos and mesothelioma attorney, has been named to Super Lawyers, the Best Lawyers in America, and New York Magazine's "Best Lawyers in the New York Area." Two of his verdicts have been featured as the National Law Journal's Largest Verdict of the Year.
In September 2010, Belluck & Fox, LLP garnered a coveted spot on a list of America's best law firms published jointly by U.S. News & World Report and Best Lawyers magazine. The listing highlighted 8.782 different law firms ranked in one or more of 81 major practice areas.
For more information about the firm, please use the online contact form or call 888-690-0887.
###