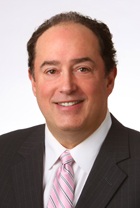 Milwaukee, WI (PRWEB) December 29, 2011
According to the Greater Milwaukee Association of REALTORS (GMAR), Milwaukee home sales jumped 24.3% in November, 2011. This marks the fifth month in a row that sales have increased in the four-county metropolitan area. Leading Milwaukee Real Estate agent Bob Arnold believes that prospective home buyers and investors who have waited for the right time to enter or get back into the market should move now.
"Historically, real estate has been a pretty safe investment," said the two-time Milwaukee Journal Sentinel Realtor of the Week. "But, just like the stock market, there is a good time to buy and a good time to sell homes. I believe that the area's low prices and interest rates coupled with steady improvements in sales make this is a good time to buy. My recommendation to buyers is, Beat the curve and be in Control" Bob talks about all the advantages on one of his web site http://www.Gr8time2buy.com
Arnold, a top REALTOR and consultant with Realty Executives Integrity, says that home prices peaked nationally in July, 2006, yet current home prices in the four-county Metro Milwaukee market are about what they were in 2000 to 2004. At the same time, interest rates are at an all-time low, and are expected to stay that way well into 2012.
These market conditions have investors coming out of the woodwork and buying up property, promoting confidence in the market, says Arnold. Renters are also buying when they discover they can save money from a home purchase.
"I do analysis for buyers on a regular basis to help them understand the advantages of owning a home vs. renting," said Arnold. "In many cases, you can purchase a home for lower monthly costs than those of renting."
Arnold has also made searching for real estate in the Milwaukee area is easy by setting up a search site, http://www.M2MHomesearch.com. He has also condensed North Shore Open Houses listings at http://www.NSOpenhousesearch.com.
To get more information about Metro Milwaukee, North Shore, Mequon and Whitefish Bay real estate, call Bob Arnold at (414) 379-1101 or visit him on the web at http://www.move2milwaukee.com. Follow Bob Arnold on Twitter (twitter.com/Move2Milwaukee) and Facebook (facebook.com/bobarnolds_business_page).
About Realty Executives Integrity
Bob Arnold is a member of Realty Executives Integrity, a Greater Milwaukee Real Estate full service brokerage that specializes in providing complete real estate services to both buyers and sellers throughout the Southeastern Wisconsin real estate market. Realty Executives Integrity serves the Milwaukee area, including the communities of North Shore, Whitefish Bay, Mequon and Milwaukee.
###