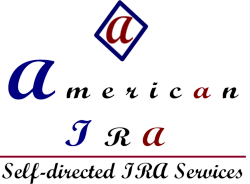 Tax liens can make ideal Roth IRA investments, because the interest earned or in the event they do get awarded the title to the property, all the gains are totally tax-free, provided you've kept the account for at least five years and you are over 59 1/2!
Raleigh, NC (PRWEB) December 29, 2011
American IRA, A National Provider Of Self-Directed IRAs, Reminds Investors To Prepare For The End Of Year Tax Lien Sales. Many states are preparing for tax lien auctions as the year comes to a close and investors need to be prepared to attend those auctions in order to obtain those tax lien certificates.
American IRA wants to remind everyone that they can use their self-directed IRA and/or self-directed 401(k) to purchase tax liens. The key is to make sure those IRAs are set up and funded in plenty of time to allow them to participate in those tax lien auctions.
Jim Hitt, CEO of American IRA says "The individual retirement arrangement is a more versatile device than most people realize. It was first introduced in 1974 as a way to provide workers with a tax incentive to save money for their own economic security in retirement, the IRA allows investors wide latitude to invest their money as they see fit. In fact, outside of a few restrictions on owning life insurance, collectibles, alcoholic beverages and jewelry, the sky's the limit with their IRA. They are free to leverage their own expertise to seek returns in whatever asset they see fit."
As a result, an increasing number of investors are using their IRAs to diversify beyond stocks, bonds and mutual funds into other asset classes, including real estate and related derivatives. Among the more potentially lucrative investments: Tax lien certificates – which are in some ways, an ideal vehicle for their IRA. Why? Because these investments provide an extremely competitive rate of interest, they are well secured by a senior position on underlying real estate, and they come with the potential for huge gains if they wind up being awarded the title to the property.
Tax Lien Certificate Basics Here's how tax lien certificate investing works: If a property owner fails to pay his property taxes, many counties will sell the debt to investors. The county gets immediate revenue to pay for police and fire services and pay government employees; the investor gets a note from the county, secured by the property itself. From there, under normal circumstances, one of two things happens:
1. The original property owner pays the tax – in which case the county pays off the tax lien certificate holder, with interest of anywhere from 12 to 50 percent, depending on what state they invest in.
2. The original property owner doesn't pay the tax – in which case the county awards the deed to the tax lien certificate holder, free and clear, after a specific redemption period, usually between six months and five years.
Not every state engages in the practice of imposing tax liens on properties and then selling the certificate. Some states simply engage in an outright, immediate tax sale. However, where states do sell tax certificates, this can be a lucrative opportunity for investors.
Outright awards of an entire house on an investment of a few thousand dollars are few and far between. Most of the time, the original owner will find a way to come up with the money, rather than lose the whole property. But it does happen, and happens often enough to mean significant upside potential for tax lien investors.
Mr. Hitt interjects, "In the meantime, the downside risk of tax lien investing is relatively small, since the debt is ultimately secured by a real asset, and has priority over all other liens, including the mortgage itself. Successful investment in tax lien certificates requires due diligence just like any other investment. You don't want to be left with an interest in worthless swamp land, dump, or useless property in the middle of a desert. Good due diligence allows you to minimize your risks and maximize your return."
Tax Liens in an IRA. Because tax lien certificates are less liquid than other investments, and because it usually takes a while for a redemption or deed award to occur, these vehicles are best suited for investors who can commit money to a non-income-producing asset for a while. Furthermore, the investor should know a thing or two about real estate – on the off chance he gets lucky enough to be awarded the deed!
Tax Benefits
One key advantage of investing in tax liens in a self-directed IRA is that, until they remove it from the IRA, there is no tax on:

The interest received if the lien is redeemed
The profit on the acquisition and/or resale of the property
After age 59½, they simply pay income tax on funds they take out – minus any return of principal attributed to nondeductible contributions to the IRA.
Mr. Hitt exclaims, "There's even better news: Tax liens can make ideal Roth IRA investments, because the interest earned or in the event they do get awarded the title to the property, all the gains are totally tax-free, provided you've kept the account in place for at least five years and you are over age 59½!"
They don't have to be a math major to figure out that a 12 to 50 percent return on a tax lien is significantly better than the ½ to 2 percent interest earned at today's bank.
About: American IRA, LLC was established in 2004 by James C. Hitt in Asheville, NC.
The mission of American IRA is to provide the highest level of customer service in the self directed retirement industry. Mr. Hitt and his team have grown the company to over $250 million in assets under administration by educating the public that their self-directed IRA account can invest in a variety of assets such as real estate, private lending, limited liability companies, precious metals and much more!
To learn more about American IRA, LLC and self-directed IRAs/self-directed Solo 401(k)s, please contact our office at 1-866-7500-IRA(472).
###