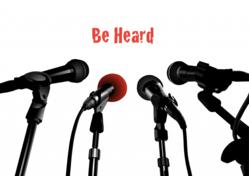 If I was down to my last dollar, I'd spend it on public relations.
Bill Gates
Dana Point, California (PRWEB) December 30, 2011
Building upon their Online Public Relations Services - Pete Danvers and Steve Weiser (co-founders of SkyWire PR) announced today an expansion of their offerings to bundle in Web Development and Technical Services. In order to better support small business, SkyWire believes that a solid foundation in well managed Technology is vital to provide a platform for ecommerce.
According to Steve Weiser, VP of Marketing, "SkyWire will merge its expertise with the newest Web technologies together with successful traditional public relations tools to create the ultimate client PR experience."
Previously, SkyWire successfully placed clients on network television programs, in high profile newspapers and magazines and now offers clients significant exposure to online journalists, bloggers, newsmakers and specialized media. And unlike traditional print media, with SkyWire-pr.com, the client's message and impact will be immediate.
Pete Danvers, VP of Technology, states, "Our new focus is The Web, with a goal to ensure that our client's next announcement seamlessly gets to the right newsmakers, web sites, bloggers and online media." A single press release via SkyWire can instantly reach tens of thousands of newsmakers, websites, bloggers, and journals and can be seen on You Tube, Facebook and Twitter.
A key goal in utilizing the Web for public relations will make public relations and press releases more affordable to an individual as well as the smaller business. According to Weiser, as advertising becomes more expensive and less effective, public relations will give a client a much better return on their investment.
Danvers, a past CIO at California's Pacific Data Corporation, states, "Search Engine Optimization is one of our specialty - SkyWire will make sure your business announcement is given top priority amongst a sea of other releases."
SkyWire offers in-house technical support and editorial services.
SkyWire offices are located in Southern California.
###