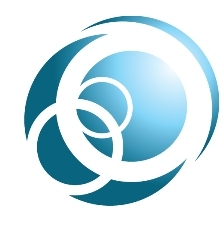 Selling your product online is seen as an easy way to make money, although the fact of the matter is that you need to market it just like you would in the offline world
Perth, Australia (PRWEB) December 29, 2011
eCommerce SEO – With several years of consistent success for their ecommerce customers, Oracle Digital now has a range of new products and packages, aimed to assist start-up and established ecommerce enterprises.
The online ecommerce industry is going from strength to strength in Australia, from hobby based websites, all the way through to the big retailers moving online to avoid losing market share. Never has there been such growth in this sector as there has been in the last eighteen months.
Oracle Digital's Head of Business Development, James Corby, says, "The sad truth is that the majority of ecommerce websites will never make a profit. Selling your product online is seen as an easy way to make money, although the fact of the matter is that you need to market it just like you would in the offline world."
Making online sales was actually seen to be fairly easy several years, when Google and other search engines were more relaxed about what content they showed and what you could promote in their advertising space. With more ecommerce competition, the rules have changed considerably, and ecommerce enterprises need to be at the top of their game in order to succeed.
Corby continues, "Firstly you need a website built on an SEO friendly platform. From here build great content, and build your shopping cart in a way that is easily navigated. Then comes the SEO and other online marketing like Social Media strategies. It's actually a very intensive process to get it all to work."
However despite the difficulty in online success, there are thousands upon thousands of success stories here in Australia, and many of them starting on a shoestring budget. Corby explains, "Treat this like you would a traditional offline business, be informed, have a budget, and most importantly a hot product, and there is all the more reason that you can be successful."
Ecommerce SEO is quite different to traditional SEO and as such it needs to be addressed in a unique way. As the likes of Google and the other search engines continually adjust their ranking techniques and advertising policies, vendors need to ensure that they can keep up with the changes.
Oracle Digital (an SEO Company in Perth) now have on offer a range of specialised ecommerce SEO products and packages, that give budding start-ups or established ecommerce giants a way to maximise their profit and online sales.
James Corby is the Head of Business Development with Oracle Digital, and can be contacted on 1300 899 871 to further discuss this press release.
###