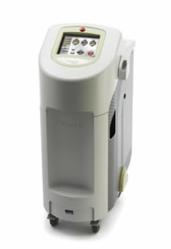 By sequentially emitting dual wavelengths, Elite MPX provides safer and more effective treatments than single-wavelength systems
(PRWEB) December 30, 2011
Cynosure Elite MPX - MultiPlex™ dual wavelength technology is one of the most comprehensive laser hair removal systems available today. Since it is designed for all skin types, it can treat the broadest range of candidates. By sequentially emitting dual wavelengths, Elite MPX provides safer and more effective treatments than single-wavelength systems. A full range of spot sizes and pulse durations combined with the blending of wavelengths, help LaserTouch Aesthetics to customize treatments for all skin types.
With the addition of Elite MPX, LaserTouch Aesthetics continues to be a lead provider of laser hair removal solutions and aesthetic treaments in New York City, utilizing three separate brands, five separate laser technologies, and multiple hair removal solutions.
About LaserTouch Aesthetics:
LaserTouch Aesthetics cosmetic procedures and laser hair removal centers, located in New York City, provide laser hair removal, laser skin rejuvenation, microdermabrasion, cellulite treatment, smartlipo and other aesthetic procedures for female and male clients of all skin complexions. In order to best serve clients, LaserTouch Aesthetics utilizes the most advanced and safest laser and aesthetics technologies such as Cynosure Elite MPX, Candela GentleLASE®, GentleYAG®, Cutera® Xeo, Viora Reaction and Cynosure Smartlipo MPX.
LaserTouch Aesthetics is the laser hair removal center of choice that offers the most extensive variety of lasers in New York City and the US.
For more information, visit lasertouchsoho.com or call 212-219-1990 for a free consultation. To follow the latest in aesthetics, visit lasertouchsoho.com/blog.
For directions to LaserTouch Aesthetics from New Jersey, Brooklyn, Queens, Staten Island, Long Island, and Manhattan including downtown, Tribeca, Soho, Noho, West Village, Chelsea, lower east side, midtown, Murray Hill, upper west side, upper east side and Harlem, visit http://www.lasertouchsoho.com/contactus.html.
LaserTouch Aesthetics operates in two clinics conveniently located at 150 Spring Street, Floor 2, NY, NY 10012 and 57 W. 57th Street Suite 809, NY, NY 10019.
###