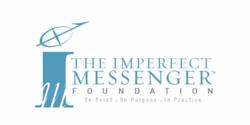 The entire process has become self-defeating....
Santa Rosa, Ca (PRWEB) December 29, 2011
Author and Policy Analyst, Curtis Greco, has been in a full-court press mode in an effort to bring a greater focus on what he observes as a clear fault in the 2012 Election cycle and in a recent article, The Price of Politics, he expresses his concerns in this way: "In the domain of Election Politics, the Price is no different; with the aid and effect of the media's voracious appetite for packaging meaningless discourse, the Public has yet been able to command sufficient influence to force a substantive process aimed at a functional and decidedly purpose-driven outcome. The entire process has become self-defeating and if the polls which suggest that 80% of the public remain uncommitted are to be believed then it can only mean that the public has once again been tuned-out of the process. No representative democracy can function faithfully with this level of non-participation or absenteeism."
In a recent On Air visit with Tim Aalders of Buy Back America Radio (Utah), Greco stated that "The ultimate outcome of course is yet undecided however to my mind and observation the greatest benefit will only come from finding ways to repopulate Congress and while the media appears singularly focused on the Presidential Election I believe we're missing a remarkable opportunity; remember that the 2012 Election Cycle also included 435 Congressional Seats, 33 in the Senate and 11 Governorships. If Americans want to truly make a dramatic change in the direction this Country is headed then I would suggest that regaining control of the Congress and the Governorships is a far more effective approach."
Recently Kevin Miller of KIDO, Boise, Id. invited Curtis Greco for On Air visit and asked him to expand on the following statement: " If, in fact, we have No Contest with our National Ideals and our National Cause, all of which we agree are embodied by our Declaration of Independence and as enumerated within our Federal Constitution, then by what means or reason should there be a Conflict? Why the need to characterize the process as Political or for that matter, as a mandate for the idiosyncratic notion of Partisanship fervor? Why the need to arbitrate down to the lowest possible common denominator?" Greco was quick to note that this quote was an excerpt from a syndicated article titled "No Conflict, No Contest" and he replied with the following: "By referring to this particular phrase you hi-light the heart of the great contest which the American Public continues to wrestle with. It's the very essence of Election 2012 and Campaign Irony & Hypocrisy is at Center Stage. How is the promise of choice possible when no single Candidate is able to distinguish themselves; Is a clear choice at all possible when they all feed from the same trough of refuse. Why is it so difficult for Candidates to align themselves with what is common to all Americans? This is why in the absence of true leadership – which no single GOP Candidate is able to demonstrate – the American People must focus their efforts upon House, Senate and Gubernatorial races. For now, the Office of the Presidency is out of touch with and beyond the reach of the majority of Americans."
Greco's articles can be seen with regularity in various publications however feel free to source and view each of his commentaries online at The Imperfect Messenger Foundations website.
The Blind-Vision Series: We Hold These Truths, Value Given, Value Received and Valor in Prosperity 2nd Edition are Available Now online and through your local bookseller!
The Imperfect Messenger Foundation - Changing the conversation; One American at a time!
Follow On:
Facebook: The Imperfect Messenger Foundation Twitter: imprfctmsngr
Media Scheduling: Call/Text (707) 484-1804 or Email celias(at)theimperfectmessenger(dot)com
"Who Is" The Imperfect Messenger Foundation?
Curtis C. Greco, Author & Founder of The Imperfect Messenger Foundation is a provocative and engaging speaker and writer covering a variety of topics including "kinetic behavioral dynamics" and socio-political, economic and corporal philosophies. Combining his commitment to life-long study, his formal education, 13 years in public accounting and 20 years in real estate portfolio management, development, financial and economic analysis; he brings a broad and seasoned knowledge base in dynamic and captivating form.
"Man must be Free for Independence to be at Liberty to be expressed!" C. Greco
###
###