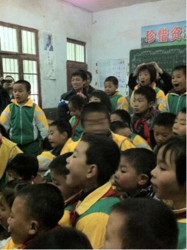 HongKong (PRWEB) December 29, 2011
2011 is coming to an end, but 2012 is just about to begin. To prepare parents and students for the coming school year, DinoDirect has placed their stocks of school supplies on sale. This follows after the store, DinoDirect recently gave back to the needy children in their community as part of their social responsibility.
"When the whole world is enjoying the warm Christmas season, there are thousands of kids in poor regions suffering from the cold winter without warm clothes or family caring. DinoDirect not only aims to serve our customers, but also wish to support these kids as part of out social responsibility," DinoDirect store manager Jack Lutz explained. The store manager added, "Most of their parents are migrant workers, and they are parented by their old grandparents. What they are longing for is not money, but love and care."
The store decided to spread the goodwill to their shoppers, by placing select school supply products on sale. The store donated children clothing to the needy children in China, and they have also placed their stocks of children's clothes on sale. The season is one of the coldest experienced during the year and the store wants to make sure that parents have access to affordable kid's shoes and warm clothes for their children.
The store understands that children need love and care, much more than material things. However, the store also understands that children feel reassured and loved when they receive special gifts. The online retailer has also placed their diverse baby toys selections on sale. DinoDirect would like to make sure that children have all the supplies they need for the new school year. Similarly, the store is offering their collections of colored pencils on sale. The store has not forgotten about other consumers; DinoDirect is holding several promotional sales on select products, as well as a special storewide discount sale to allow all their consumers to walk away from the store with their desired products.
DinoDirect store manager Jack Lutz explained that the love-spreading service is not a once-off initiative, but they carry out the special program each year. The store also donated computers to two elementary schools, allowing the students to learn how to use computers and to get exposed to the internet. The DinoDirect team also carried along smart phones and showed the children how to plat games on the devices; the children particularly loved the Angry Birds game and the Talking Tom phone application.
###