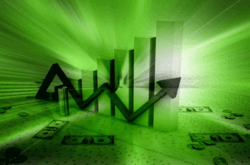 TradoLogic, as the markets leading platform provider is increasing its asset portfolio so that everyone can find the asset they want to trade with, in accordance with all the world's leading stock exchanges
Nicosia, Cyprus (PRWEB) December 29, 2011
TradoLogic, the world's leading Binary Options platform provider is proud to announce that it will offer an additional 9 American stocks in the beginning of 2012. The new stocks will include: Yahoo, IBM, Amazon and the like. The Australian future contract, SPI 200 Future, will be added to the Index List. In addition to the existing 11 currencies, TradoLogic will also be offering 4 new ones: the Turkish Lira against the Euro, the Turkish Lira against the Dollar, the Brazilian Real against the Euro and the Brazilian Real against the Dollar.
TradoLogic will be increasing their asset list due to the growing demand. This will allow for the brands entering new markets to localize and offer relevant assets. Broadening the asset list will offer more options to trade with and will therefore appeal to more traders.
Also soon to come in 2012, TradoLogic plans to increase the stocks list by adding a number of Asian stocks, as well as a list of the most demanded European stocks, such as: GAZPROM, Barclays and Deutsche Bank. TradoLogic is also looking to add Asian and Middle Eastern indices, due to expansion into Asian and Middle Eastern markets.
TradoLogic's Chief Trader says ''Following the Binary Options market expansion worldwide and its distribution to new areas, TradoLogic, as the markets leading platform provider is increasing its asset portfolio so that everyone can find the asset they want to trade with, in accordance with all the world's leading stock exchanges.''
###