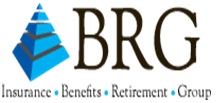 The team at BRG understands that each person has unique needs when it comes to life insurance, which is why they encourage individuals to contact the agency through its website, www.brg-tx.com, or at (877) 308-9812.
Dallas, Texas (PRWEB) December 31, 2011
Whether individuals live in Texas, Oklahoma or any locale from coast to coast, most Americans wonder why, if, and when they need life insurance. In order to help consumers create a "road map" for success, the team at Benefit Resource Group, or BRG, works with individuals in Texas and Oklahoma who are seeking advice from a local Texas insurance agency. Led by Howard Crissey and Danny O'Connell, the agency's team of experts has developed a "life insurance buying guide" to help provide some basic direction. Although these tips do not constitute a financial plan or replace a face-to-face meeting with an experienced insurance agent, they can help people gain a better understanding of their life insurance needs and options with a basic timeline.

Young adults in their 20s and just out of school may be best off purchasing a permanent policy with a minimum death benefit of $100,000. Whether individuals in this age demographic are married, single or have kids, they will want to buy some type of life insurance when they are young and healthy in order to obtain lower premiums and lock in their insurability in case they develop health conditions later in life. The cash value that accumulates in a permanent policy can be used as a rainy day fund or emergency savings.
For the person who is getting married, starting a family or purchasing a home, he or she will want a higher death benefit to meet his or her increased liabilities and obligations. A Texas term life insurance policy is a good idea in this situation due to the higher levels of death benefit one can usually acquire with lower premiums. A buyer needs to be sure that the term policy can be converted to a permanent one. Individuals also want to be sure that they have enough life insurance coverage to pay off their mortgage, fund their children's educations and cover other basic living expenses.
Couples who are having children will want to purchase a permanent policy on their child with a death benefit between $50,000 and $100,000. This creates a savings account with a death benefit in case the unmentionable should occur. When the child becomes of age, the ownership can be changed so that he or she has the benefit of the cash accumulation over the last 20 years to use as rainy day savings or down payment on a house.
Middle-aged individuals who have college expenses on the horizon may consider implementing a blended strategy, which can allow for a higher death benefit to insure a short-term expense like college funding. With this approach, an individual purchases a permanent whole life or universal life insurance policy with what is called a "flexible term rider." In essence, this strategy will take a portion of the dividends from a permanent policy and help purchase a term policy for a higher death benefit at a reduced cost. The term policy's death benefit will expire at the end of the period –usually within 20 or 30 years – but the permanent policy will remain in force.
Older consumers who are concerned with estate taxation and erosion of assets might want to consider a single premium product, which will cover those expenses so they can pass more on to their heirs and charities.
The team at BRG understands that each person has unique needs when it comes to life insurance, which is why they encourage individuals to contact the agency through its website, http://www.brg-tx.com, or at (877) 308-9812 in order to obtain answers to all of their questions. The experts at the Texas insurance agency are always happy to lend a hand to local residents looking to plan for the future!
About Benefit Resource Group:
For over 35 years, BRG has been operating in Texas and has grown into Oklahoma while focusing on building relationships with and retaining their clients. The team at BRG has grown exponentially over the years, adding experts that have extensive knowledge in everything insurance-related, whether personal or business policies. No matter what a client's financial situation may be, BRG agents are committed to finding the most affordable and comprehensive solutions for his or her unique needs and helping to identify and solve issues individuals might not have been aware of.
###