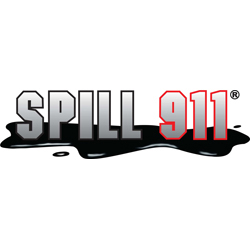 Westfield, IN (PRWEB) December 31, 2011
During and after a disaster, supplies must be available and easily found. In the case of a workplace, a safety cabinet is the best location for flashlights, first aid, and other emergency items. Yet, the safety cabinet must also be strong enough to handle the disaster, be it a tornado, earthquake, hurricane, or terrorist attack. In response to this need, Spill 911 is introducing new emergency preparedness cabinets from Justrite.
When the lights go out during hurricanes, tornadoes, or earthquakes, these emergency preparedness cabinets are quick and easy to access and are coated with "emergency orange" powder paint finish for high visibility. With a spacious design, each cabinet is equipped with four adjustable shelves, a three-point stainless steel bullet latching system, and a smooth piano hinge system; provides dependable storage for all basic emergency supplies and other items; and is supported by a 10-year limited warranty. Designed and tested in accordance with ASTM and NFPA time temperature curves, all Justrite emergency preparedness cabinets are made for indoor use, but flammables should not be placed inside.
Two different models are available for emergency preparedness cabinets. JR-8601-0001, priced as low as $1,138.00, has no PowerPort™, and JR-8602-0001, equipped with PowerPort™, can be found for as low as $1,328.00. All cabinets can be modified with additional accessories for specific disaster preparedness, including an extra shelf, a seismic kit for earthquake- or hurricane-prone areas, and systems for portability or relocation.
Each Justrite cabinet is designed with two features crucial during an emergency. GloAlert™ Reflective Labeling, with labels placed in high and low positions, ensures fast location during power outages. The U•Loc™ Padlockable Handle, with a slip resistant grip, operates with just the touch of a fingertip while reducing dangerous "catches" from passing traffic. For added security, the handle has two keys and accepts an optional No. 5 Master Lock® padlock. A visual deterrent, the padlock is easily keyed different, keyed alike, or master-keyed. Additionally, the PowerPort™ model is equipped with an electrical pass-through connection for charging equipment. This emergency preparedness cabinet comes with external power cord and a 10-amp rated, six-outlet power strip for charging walkie talkies, flashlights, and other electronic devices inside.
In business since 1995, Spill 911 offers a full line of industrial absorbents, including oil-only, all-purpose, and hazmat, and spill response kits. Covering various MRO supplies, Spill 911's product selection encompasses several safety cabinets, equipment for spill containment, material handling, stormwater control, facility protection, and safety, with high-quality products from top-manufacturers available at low prices. Press release services and search engine optimization provided by Keyword Performance.
###