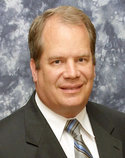 San Antonio, Texas (PRWEB) December 29, 2011
Decorated Army Surgeon, Dr. Joel B. Nilsson, M.D., FAAOS a Board Certified Orthopedic Surgeon who also specializes in Hand and Upper Extremity Surgery has joined the Orthopaedic and Spine Institute located in San Antonio, Texas. Current patients are traveling as far away as out of state, however, most new patients live in Dallas, San Marcos, New Braunfels, Austin, San Antonio, and South Texas.
Dr Nilsson graduated with a BS in Biology from Wheaton College in Wheaton, Illinois. He earned an MS in Physiology from Georgetown University in Washington, DC, and then went on to earn his MD from Georgetown University's School of Medicine. Once his academic studies were completed, he began a 14-year Army career with a one-year transitional internship in Hawaii. This is where Dr. Nilsson's love for orthopaedic surgery began, leading him ultimately to orthopedic residency in El Paso, Texas at the Texas Tech University Health Science Center/William Beaumont Army Medical Center combined program. It was there that he trained in the full range of orthopaedic disciplines, to include complex hip and knee replacement surgery.
Upon finishing residency Dr. Nilsson moved back to the Washington, DC area for his Hand specialty training at the prestigious Curtis National Hand Center and Walter Reed Army Medical Center. The Army utilized Dr. Nilsson's skills next at Ft. Campbell, Kentucky where some of the Army's finest soldiers serve with the 101st Airborne Division, Special Operations Aviation Regiment and 5th Special Forces Group. These patients experienced a wide range of sports related, battle and general orthopaedic injuries, which greatly expanded Dr. Nilsson's surgical expertise.
As a faculty member San Antonio Military Medical Center, a level 1 trauma center, Dr. Nilsson has had the privilege of caring for some of the most seriously injured soldiers returning from overseas, as well as, for those seriously injured from our own community. He's also been privileged to teach military doctors in residency here.
As part of the Iraqi invasion force, Dr. Nilsson was recognized for treating more combat wounded patients than any other surgeon while maintaining the highest technical standards and was awarded the Bronze Star Medal for meritorious service with the 86th Combat Support Hospital. The Bronze Star is the fourth-highest US Armed Forces combat individual medal and the ninth-highest military individual award. His service to his Country culminated with a second tour of duty in Iraq at the Air Force Theater Hospital at Balad where he served with the founder of the Orthopaedic and Spine Institute (OSI), Dr. Steven J Cyr.
The friendship made in Iraq convinced Dr. Nilsson that he and Dr. Cyr shared the same passion for excellence, and became a driver in his decision to join OSI. Dr. Nilsson is a Diplomate, American Board of Orthopaedic Surgery, received the Certificate of Added Qualification in Hand Surgery, is a Fellowship Trained Orthopaedic Hand Surgeon, and Member of the American Society for Surgery of the Hand.
Dr. Nilsson welcomes the opportunity to treat new patients with an integrative approach to dealing with injuries an disorders that start with minimally invasive procedures and range to surgical procedures in an effort to resolve pain and treat disorders.
Dr. Nilsson now resides in the San Antonio area and he is happy to serve you with a full range of hand, knee, hip and other orthopaedic procedures to help you resolve pain.
###