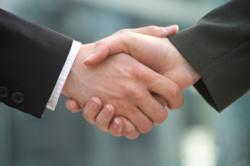 Affiliated Companies not only benefit financially from the commission earned through our new referral system, they also share in our outstanding reputation as a POP plan service provider
South Jordan, Utah (PRWEB) December 30, 2011
Taxfreepremiums is now empowering interested companies with the opportunity to become affiliates through its new premium only plan (POP) referral system. For one low fee, affiliated businesses are provided two referral methods from which they earn commission. There is no limit to the number of referrals affiliated businesses can make and companies begin earning a return on their investment after only two POP plan referrals.
Taxfreepremiums decided to begin its affiliate program in an effort to broaden the reach of its services. Through a win-win system, Taxfreepremiums provides companies a limitless source of commission revenue and simultaneously propagates the use of its POP plan services through reputable company sites. Affiliate companies pay a one time fee of $99 in order to receive a Taxfreepremiums link and promotion code. For each customer that signs up for a premium only plan via the provided link or code, affiliate companies receive a commission of $49 and share in Taxfreepremiums reputation as a businesses empowering service provider.
The premium only plans Taxfreepremiums provides through the referral system are a tax-free strategy employers can use when sponsoring healthcare. While subscribing to a premium only plan, employers can deduct their employee's premium contributions before state and Federal taxes are withdrawn. The tax-free nature of the contributions increases employee take-home pay and provides employers a 7.65% reduction to their matching FICA taxes.
As a technology driven industry leader, Taxfreepremiums.com helps employers, insurance advisers, CPAs, attorneys, and payroll providers get in and stay in POP compliance. They are the industry leader in Section 125 POP Plan Documents and provide a compliance package through an annual subscription service. This service provides a virtual toolkit with all required documents and a step by step process designed to get an employer in compliance with IRS and DOL requirements. The service provides automated compliance updates, archived documents, and now, Non-Discrimination Testing Software at a low annual fee.
Employers interested in becoming Taxfreepremium businesses affiliates or the excellent POP plan services they provide should visit http://www.taxfreepremiums.com for more information.
###